Love Island's Jamie & Camilla Had This Picture Removed From Instagram & Fans Think Jonny & Craig Reported It
28 July 2017, 12:05 | Updated: 4 December 2017, 11:10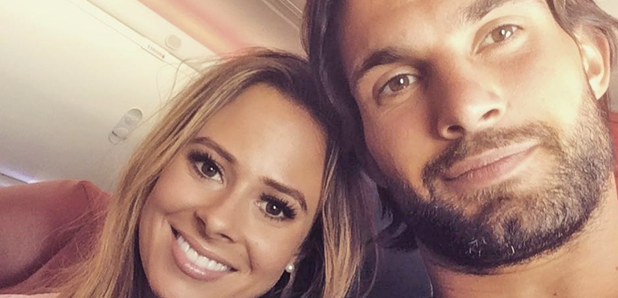 We couldn't see anything wrong with the picture to be honest!
Since the couples left the Love Island villa, we've seen some of them make the most of those sponsored posts (looking at you Dom & Jess) and we've seen others enjoying time down at the farm (looking at you Chris & Olivia).
For Jamie & Camilla though, they decided to take things to the next level and the pair took a trip to Scotland to meet Jamie's parents. However, after Jamie shared this gorgeous snap of the couple's train ride on his Instagram, it was removed for 'not suiting the community'.
> The Many Reasons Kem & Chris Will Undoubtedly Be Love Island's Most Successful Couple Outside Of The Villa
We can't see anything wrong with the picture at all tbh and neither could Jamie, so he reposted it with the caption, 'Hey guys, I woke up this morning and this photo had been deleted by instagram for not suiting the community?!? Can you guys see anything wrong with it? I'm baffled, so here it is again...'
Fans were quick to try and work out why the photo was removed from Instagram and who could have reported it, but two names kept popping up...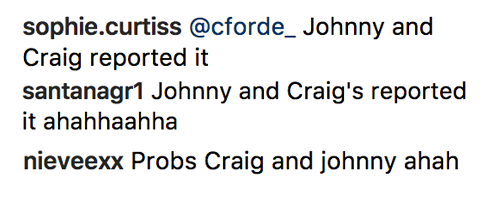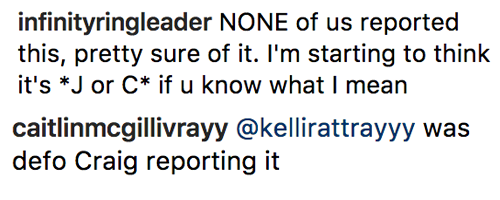 Yep, fans were hilariously commenting that fellow islanders Jonny and Craig reported the picture through jealousy, after Jonny ended up dumping Camilla in the villa and Craig failed to win her round.
We're pretty sure it would take more than two people reporting a photo for Instagram to remove it, so even if both Jonny and Craig did do that for some reason, it still doesn't explain why it was removed.
One user commented that it could be other jealous haters reporting the pic, whilst another claimed it could be something to do with with Jamie's language in the previous caption (Travelling with this little tinker #bringonthehaggis) being taken the wrong way.
Well whatever happened, the pic is up and we can now see it again and all enjoy the gorgeous faces of these two lovebirds in all their glory!
As you're here, take a sec to remind yourself of the hilarious moment Chris shed a tear or two over baby Cash Hughes...