Love Island's Gabby Is Getting Viscously Trolled Over Her Figure & Now Her Fans Are Fighting Back
9 August 2017, 13:51 | Updated: 4 December 2017, 11:10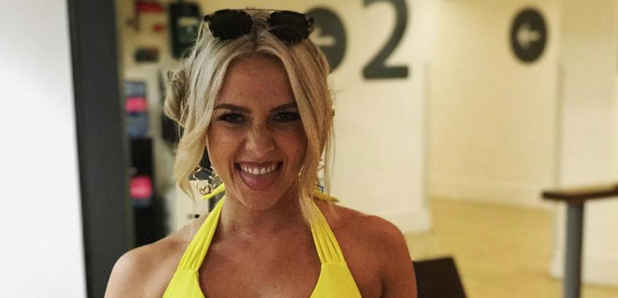 How can anyone think she looks anything less than flawless?
Being in the public eye isn't easy, as Love Island's Gabby Allen is quickly finding out.
She took to Instagram to share a photo of herself in a bikini whilst doing a photoshoot in the ITV canteen and in the process showed off her impressive abs and toned body.
> Love Island's Gabby Threatens To 'Name And Shame' Racist Trolls Who Targeted Her Relationship With Marcel However, some trolls found the need to make nasty comments about her figure and the size of her chest.
One troll wrote, "The muscle is nasty" whilst another asked "Where them hips tho" and another added "Marcel is too good for u".
Luckily for Gabby, she has legions of fans who rushed to her defence and slammed the trolls for their hateful comments.
Gabby thanked her fans for defending her with a sweet comment back to one of her supporters: "Thank you to everyone else who not only stands up for me, but for women as a whole. #girlpower".
> Download Our App Now, And We'll Keep You In The Loop With All The Latest Celeb News And Gossip!
Gabby was plagued with insecurity on Love Island and she opened up to boyfriend Marcel about feeling unattractive compared to the other girls in the villa. She's also revealed in the past few weeks that she's planning on having a boob enlargement later on this year.
Gabby has spoken out about trolls before when she was getting sent racist abuse over her relationship with Marcel...