Love Island Gabby's Ex Has Defended Her Against Claims She's 'Fake' & Revealed "She's The Sexiest Girl I've Ever Met"
21 July 2017, 14:56 | Updated: 4 December 2017, 11:10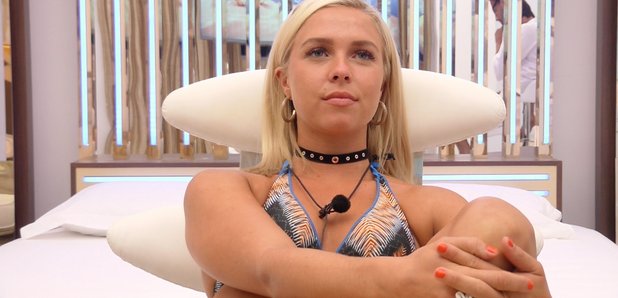 WOAHHHH. We were not expecting this from her ex!
Love Island's Gabby has been branded as fake recently by fans of the show amidst backlash about her romance with Marcel.
But according to her ex boyfriend, Billy Mackie, Gabby was "one of the best relationships" he's ever had.
> Love Island's Gabby Was Totally Relatable When She Revealed She Felt 'Inferior' To The Other Girls Hang on - an ex saying nice things?! THIS IS NEW.
Billy went on to explain that she's being absolutely "genuine", despite viewers claiming otherwise.
That said, Gabby's ex did also admit that he hadn't been watching the series as he thinks doing so would be strange.
"I haven't been watching it this year", he explained. "I'm not going to spend my time watching my ex-girlfriend on TV. It would be a bit weird if I sat around watching her all day. But she's a very genuine girl. She's been herself in the house".
This is all well and good but how the F would he know that she's being herself in the house if he hasn't watched the show? "A couple of people have said she's fake, but I am certain she's been truthful. I hope she wins. Gabby deserves it", he continued.
When asked what his relationship with Gabby was like, Billy explained that "she's the sexiest girl I've ever met. I fancied her as soon as I saw her. She was very flirty and a really good looking girl. We got on as soon as we met. She's got good chat and she's sexy overall. It was one of the best relationships I've ever had".
SO NICE.
(Is he still in love with her?)
Remember when Marcel and Gabby expressed their concerns about Montana and Alex?