Fans Are Claiming That Love Island Is Fixed After Finding Out That Some Of The Islanders DIDN'T Actually Apply
20 July 2017, 11:52 | Updated: 4 December 2017, 11:10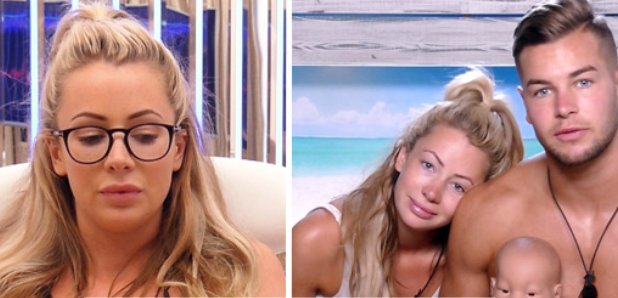 Three of the islanders were headhunted by producers for being 'sexy'.
Love Island is at the centre of more claims that the show is fixed after it's been revealed that Olivia was able to forgo the standard application process, in lieu of being scouted by producers.
According to reports, she was invited to audition by producers who were after 'sexy girls' to join the villa.
> We Just Unearthed Love Island Olivia's Secret Instagram Page & Footage From A Boat Party For Her Day Job As A 'Monster Girl' Olivia's mum, Jennifer, also admitted that the TV beauty was originally asked to appear in the 2016 series but at the time, she turned it down.
It seems that producers didn't give up on her and they invited her to join the show this year as well.
Jennifer went on to comment that "She was asked to appear on Love Island last year. But she was only six months after ending a long relationship and she wasn't in the right frame of mind". This isn't the first time that the show has been hit with fix claims this season as it was also leaked that Jonny Mitchell had been headhunted after being spotted on Instagram.
Although only in the show for a short time, Steve was also scouted by show bosses.
Fans aren't happy about the revelation:
#loveisland is a fix.... Chris and Olivia will win. They make a good 'product' and the talent managers outside are already waiting for them

— josh (@whothatwhotha) July 20, 2017
Love island is such a fix same people in then same people out. Shit mun

— Luke Percival (@lukeperci) July 19, 2017
Love island is so fixed against gabby and marcel, producers clearly don't want them to win

— Jeff (@L4urenLewis) July 17, 2017
Do people really believe the love island lie detector isn't fixed? They'll do anything for the views #LoveIsland

— Megan (@_m39an) July 18, 2017
Love island is fixed

— Bunker (@HarryPeacock3) July 19, 2017
love island PROBABLY is fixed like ngl but it's the best thing ever since sliced bread so really not complaining

— kyle (@kyledownie_) July 19, 2017
We just unearthed footage of Love Island's Olivia as a 'Monster Girl'...