Love Island's Jess & Dom Just Got Matching Tattoos But Fans Really Aren't Impressed With The New Ink
28 July 2017, 13:55 | Updated: 4 December 2017, 11:10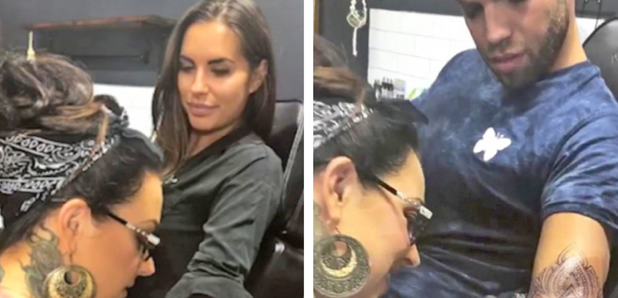 Some of the comments are super harsh!
Since Dom & Jess left the Love Island villa, their social media accounts have been filled with promo posts for endless different products. But then that's kinda what happens when most people exit the show, right?
When they're not showing off their new favourite detox drinks, the couple are getting matching tattoos. Yep, you did indeed read that right.
> Love Island's Jamie & Camilla Had This Picture Removed From Instagram & Fans Think Jonny & Craig Reported It
Having fallen in love in the villa, Jess & Dom have now decided to take the next step and got inked to prove just how in love they are.
But after tattoo artist Tess Divine shared the picture above of the designs she inked onto the pair, fans were quick to share their thoughts and there were a lot of people who really weren't impressed at all.
In fact some people were seriously harsh...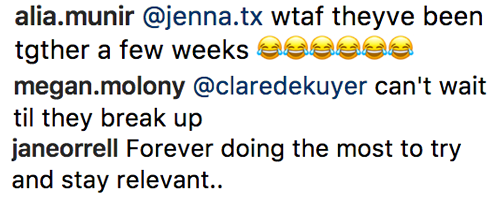 There were plenty of comments from people claiming that the pair would break up soon and a lot of shock that they'd make this kind of commitment so early on in their relationship.
After being dogged by rumours that Jess slept with 'Muggy' Mike when they departed the villa together, these two seem stronger than ever and this latest gesture shows they really do plan on being together for a long time to come.
In a previous interview with OK!, Dom revealed, "If things keep progressing the way they are right now, I don't see why I wouldn't propose. We spoke about marriage and kids in the villa, it's something we both want. We want three kids."
So can't a couple who are talking marriage and kids show each other some love by getting matching ink? It is kinda sweet...we guess.
Whilst you're here, check out what happened when we played 'Would You Rather' with Love Island 2016's Olivia Buckland...
Download The Capital App For All The Latest Music News & The Biggest And Best Hit Music