Lillie Lexie Gregg Finally Reveals The Real Reason She & Gaz Split & We Are NOT Surprised
18 August 2016, 13:50 | Updated: 10 December 2018, 15:28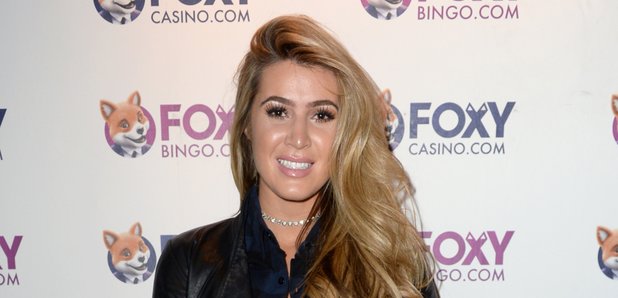 Geordie Shore or your girlfriend?
Lillie Lexie Gregg has been making the headlines for many reasons recently.
Between her slamming Charlotte Crosby claiming that her ectopic pregnancy was a 'publicity stunt', to her ex-boyfriend Bear publicly dumping her on Celebrity Big Brother, it's been a rough couple of weeks for the fashion model and designer.
But now, she has spoken publicly about why she and her ex boyfriend, Gaz Beadle, broke up.
And… it's surprising.
For a while, everyone thought that Geordie Shore favourite, Charlotte Crosby had something to do with it but during a recent interview, Lillie Lexie revealed that "Charlotte has nothing to do with it".
She explained that "he was put in a situation where he was given the option to choose between me and Geordie Shore. He was told he would have to leave the show that day if he picked me. It was a daunting decision for him because that's his bread and butter. The show is all he's ever known. It was the hardest decision of his life but ultimately he picked Geordie Shore".
EEEEK.
So, Gaz chose Geordie Shore over Lillie Lexie and after they split, she cut off all contact with the reality star leading him to think that she wanted nothing to do with him.
Six months later, the couple came face to face for the first time since breaking up whilst filming Ex On The Beach.
Lillie Lexie continued that she doesn't "think either of us ever really dealt with our break-up. That's why I want to do the show, so we could iron everything out".
Well, if any of the trailers are to go by, it's 100% going to be explosive
She couldn't give an interview and not throw a little shade at Charlotte Crosby though.
"After we broke up, there were so many rumours flying around. He saw certain people follow me on Twitter, then he said some things to the press which he shouldn't have. Then other people in the public eye got involved and said some nasty things. If we had just spoken to each other, then I don't think it would have been so bad".
Well, it's good to see know that they're able to talk about things now.
But what with Stephen Bear publicly dumping her on CBB and pairing up with Chloe Khan, it's no surprise that Lillie Lexie is turning to her pals for support.
Confirming that she and Gaz have "been speaking as friends", she stated that "Bear is an awkward subject for Gaz because I don't think he ever wanted to believe we were a real thing. So we've not spoken about it too much".
Well, we are SO excited to see how this develops.
You May Also Like...