Kylie Jenner's Got Her Own Spinoff Reality Show But It's Absolutely FAILED With Test Viewers
6 July 2017, 14:38 | Updated: 4 December 2017, 11:10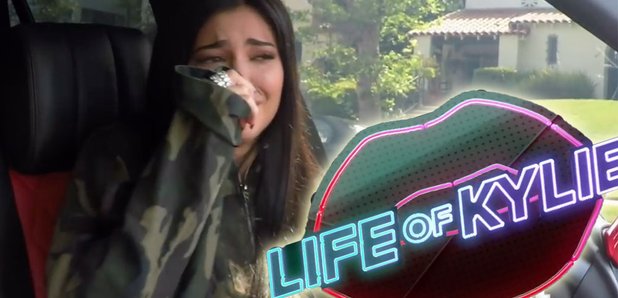 Life Of Kylie has been panned by test audiences who found it boring!
It's been a tough week for the Kardashians – not only could Rob Kardashian be facing a potential jail term for posting nude photos of Blac Chyna on Instagram after finding out she cheated on him multiple times, Kylie Jenner's upcoming reality show has been panned by test audiences for being too boring!
Yep, the first audiences that got to see Life Of Kylie were not impressed with the show after she apparently refused to cover her relationships in the show, only her businesses and social media presence.
A source claimed to the Daily Mail, "When the show was announced in April, the network had agreed to follow Kylie's life, meaning her personal life as well. But when it came time to shoot, Kylie only wanted to document her business and her life on social media. She refused to talk about her dating life.
"Based on what they've seen so far, they fear they have a real dog on their hands. It's been testing poorly, even with die-hard Kylie fans. They're not finding her interesting enough to watch for an entire episode. Kylie comes across as dull and wooden. There just isn't enough drama."
The show was meant to be a spin off from Keeping Up With The Kardashians after Kylie built up a huge following on social media and with her lipgloss business, but the producers are said to be trying to introduce big sister Kim Kardashian into a few episodes – and Kylie isn't having any of it.
The source added, "Kylie is resisting. It's her show, and she doesn't want it to be about Kim or anyone else."
The first episode will drop on 6th August – here's hoping she gets up to something more exciting in the meantime then…