Lewis Capaldi's Documentary Billboard Mistakenly Features Liz Truss – Internet Reacts
30 March 2023, 17:19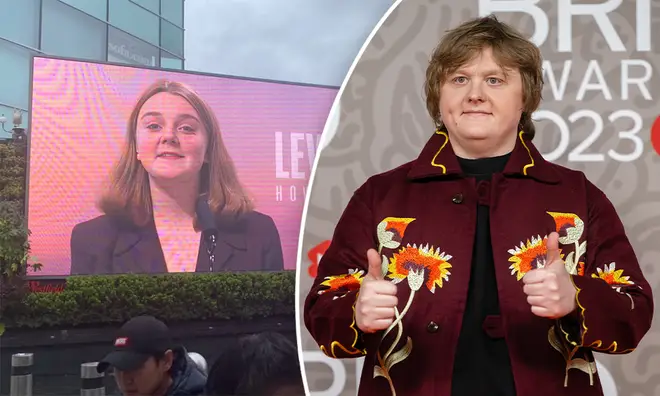 Lewis Capaldi shared the Liz Truss billboard faux pas on Twitter and fans can't stop reacting to the bizarre mistake.
Lewis Capaldi has been busy promoting his upcoming documentary How I'm Feeling Now, but the campaign hasn't completely gone to plan...
The 26-year-old star hilariously took to Twitter to share a bizarre error featured on the Netflix film's billboard. A picture of a young Liz Truss was mistakenly used instead of an image of Lewis and the blunder has everyone talking.
Lewis Capaldi Opens Up About 'Low Points' In His Career Ahead Of New Single & Documentary
The 'Forget Me' musician wrote: "ffs whoever is in charge of the billboards at netflix needs firing."
Fans couldn't get over how a photo of the former prime minister was erroneously used, quickly sparking an avalanche of memes and reactions on Twitter.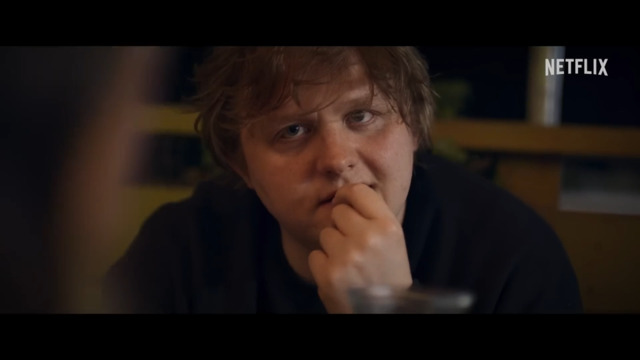 Watch the trailer for Lewis Capaldi: How I'm Feeling Now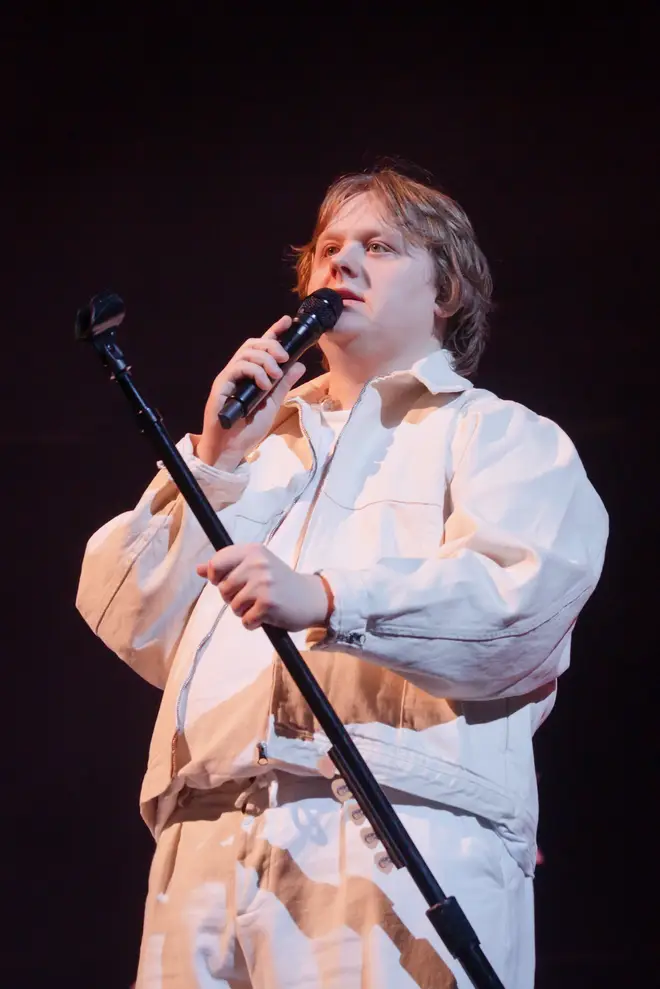 Users instantly leapt into Capaldi's replies to comment on the odd mistake and many were confused, to say the least!
"That's Liz Truss in her younger days is it not," one user queried.
Other fans saw the funny side of the snafu, with one commenting: "This is the best thing ever seriously, I've been laughing for at least 5 min."
Some were quick to question whether it was an honest switch-up or a clever PR stunt, one reply read: "Honestly, it's not a bad marketing idea."
That's Liz Truss in her younger days is it not ?

— Brian Marshall® (@Brimarsh78) March 30, 2023
Honestly, it's not a bad marketing idea 🤷🏼‍♀️

— 💜MeetMeAtMetlife5/26/23💜 (@KristenC1989) March 28, 2023
"The rosemary oil is serving youuuu with that hair [sic]," another Twitter used joked.
This isn't the first time comparisons have been drawn between the pop star and the MP, Lewis himself commented on the similarities between himself and a young Liz Truss.
"Why do I look like so many female politicians," he wrote in a Tweet back in September.
lewis capaldi female version

— aria²⁸ claims tracks 2 and 9 on the show! (@hshcaretaker) March 28, 2023
The rosemary oil is serving youuuu with that hair xx

— Rach & Nicole ❤️ (@PlanetRacole) March 28, 2023
How I'm Feeling Now is set to give fans an intimate look into Lewis' life since adjusting the intensity of the spotlight.
In a letter posted to social media ahead of the project's release, the 'Before You Go' singer got candid about his nerves.
He wrote: "I think because I seem quite open about a lot of things whether it be in interviews, on stage or social media people assume they know a lot about me and my life but in actual fact I tend to keep a lot of things to myself as a matter of preference.
"I feel like there's a lot of things in it I haven't spoken about before and in truth the whole film became way more intimate than I'd ever imagined so it feels like a particularly vulnerable position to be in," Lewis continued.
He called making the documentary "one of the most amazing and extremely peculiar experiences" of his life; it will be available to stream on Netflix from April 5.
> Here Are All The Ways You Can Listen To Capital