Kylie Jenner And Travis Scott Post First Picture Together As Mum And Dad
16 February 2018, 11:43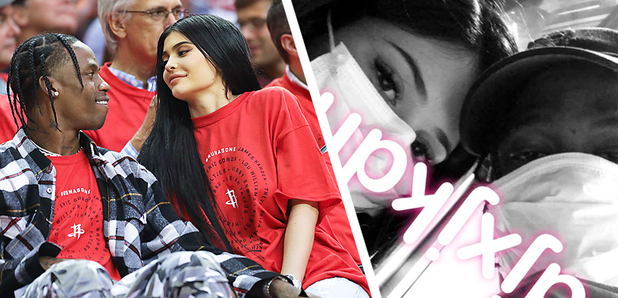 The new parents looked pretty cosy.
Kylie Jenner and Travis Scott have just posted their very first picture together since they welcomed their daughter Stormi and the pic is rather random.
The young parents posed for the selfie on Travis' snapchat, both wearing face masks for some mysterious reason. Perhaps they didn't want to pass on any germs to little Stormi or maybe just maybe wearing face masks is a new trend that we haven't caught on to.
In the black and white pic the couple can be seen staring into the camera with a pink upside down caption over the image that says "bdjxjkdn" which we're also scratching our heads about.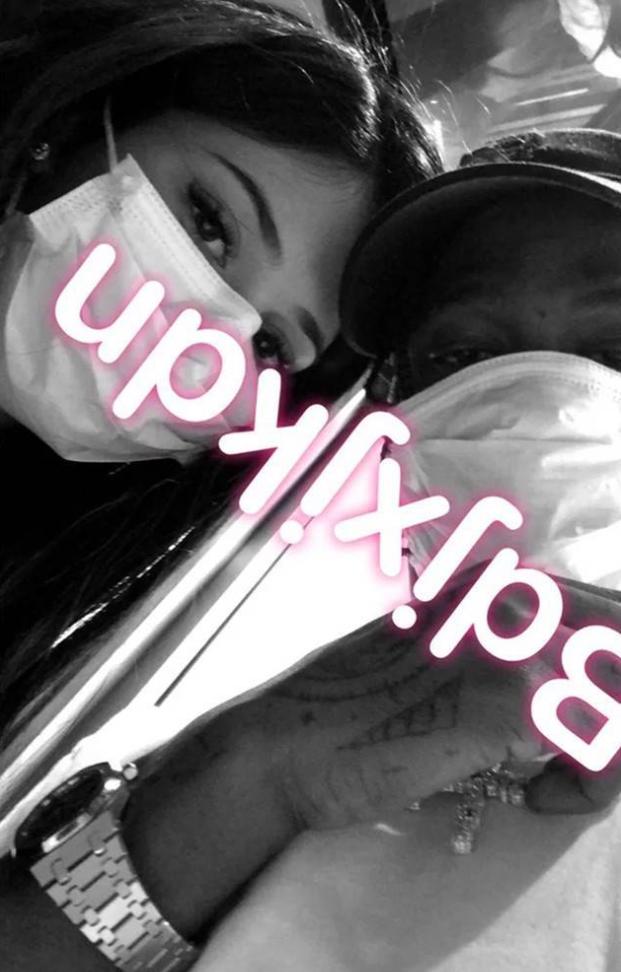 The couple who were reportedly having problems during Kylie's pregnancy have apparently become stronger since the birth.
A source told E! News: "Her relationship with Travis has made huge strides since having baby Stormi, and they are back in a good place."
"Travis has been staying overnight at Kylie's several times a week when he is not working or out of town and has also been giving Kylie her time to bond with the baby alone."
Meanwhile, Kylie has been making a very slow but steady return to Instagram, and has started blessing her fans with some selfies.
Kylizzle is well and truly back.
Take a look at some of Stormi's presents, the little cherub got sent A LOT of flowers bless her...