Kylie Jenner Has Spilt The Tea On Her Pregnancy And Life With Stormi
12 March 2018, 15:01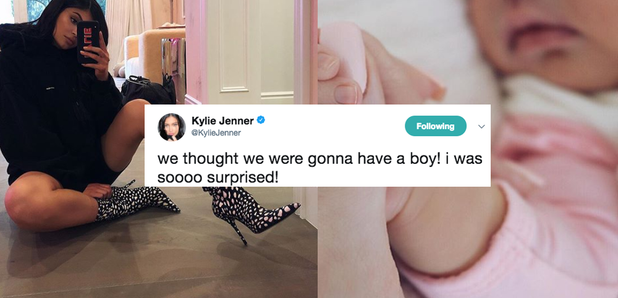 SHE'S BAAAAAAAAACK. From pregnancy cravings to Travis Scott's parenting, King Kylie gave us the low down on EVERYTHING to do with motherhood in a Twitter Q&A!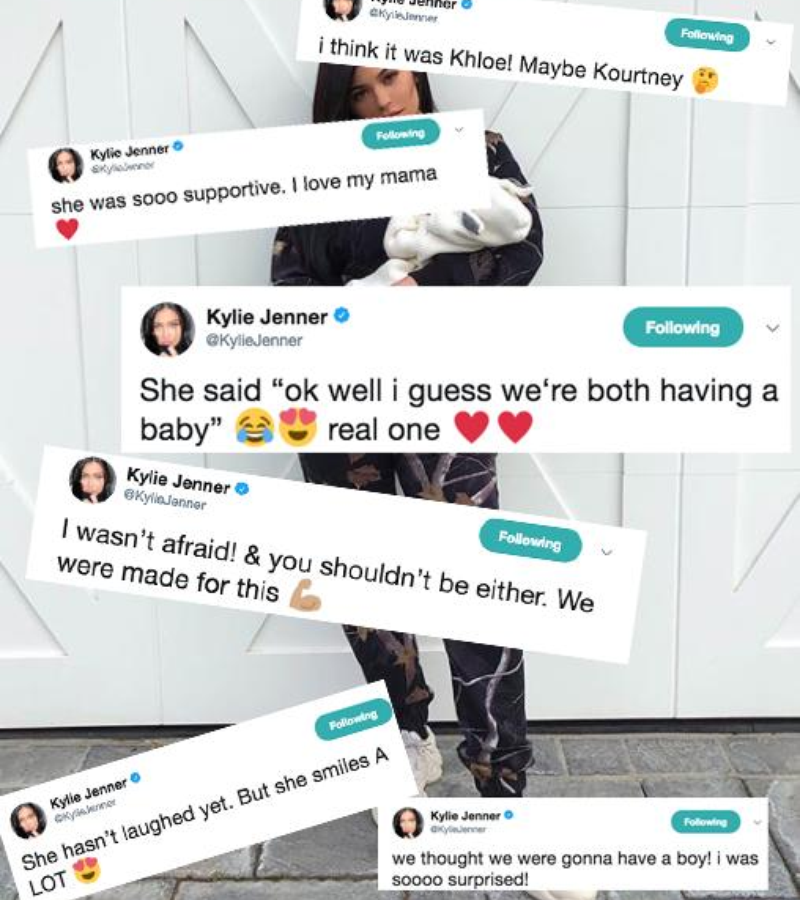 There was a time when we genuinely thought Kylie had disappeared off the face of social media (and therefore the planet) forevz.
Quite obviously we were fools for thinking this, as she is a Kardashian by blood and a member of Snapchat/Insta/actual royalty.
See Stormi's Photo Gallery Here!
Baby Stormi has just turned one month and Kylie has slowly been getting back into the swing of things, spotted out and about with baby daddy Travis Scott and releasing the 'Stormi Collection' to Kylie Cosmetics. She really doesn't mess about!
Now, she has taken to Twitter to answer the questions everyone had been dying to asking about her pregnancy!
She couldn't remember who she told she was pregnant first but it was between Khloe and Kourtney and also admitted she had some serious cravings and couldn't keep away from Eggos (waffles to us Brits), doughnuts and burgers. We're kind of extremely jealous at how amazing she looks just one month down the line?!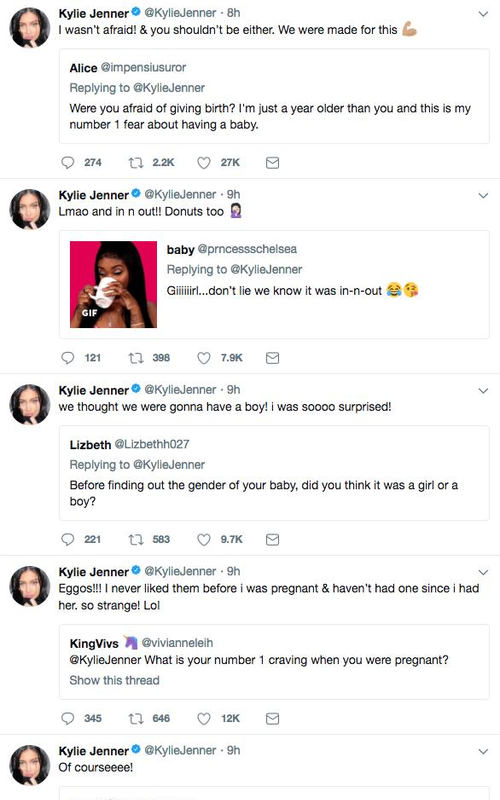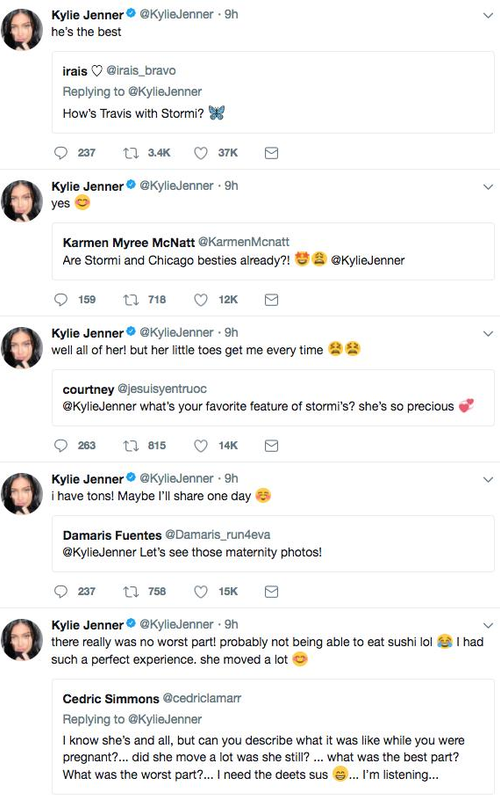 Kylie even reassured a pregnant fan the same age as her who is scared to give birth, saying ''[women] are built for it!' and you know what, we feel a whole lot better about it too now.
We're buzzing to have Kylie back on the scene and loving this new agony aunt side to her <3.
Download Our Shiny New App To Keep Up With All The Latest Kylie News!
Watch Kylie show off her actual TON of flowers here!