"Mood: I Like Mine Better." - Kylie Jenner's New Hair Sparks Instagram Feud With US Music Star
18 April 2017, 11:30 | Updated: 4 December 2017, 11:10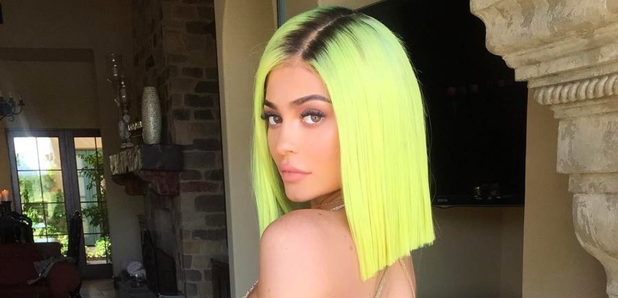 Ky's new look has caused a whole heap of drama!
Kylie Jenner isn't someone who keeps the same style for too long. She's always chopping and changing her hair style and colour, but her latest green do has upset one famous singer.
American R&B singer/songwriter K. Michelle has previously sported a very similar look to Kylie's new style and after the 19-year-old took to Instagram to show it off, the singer wasted no time in sharing her thoughts on the whole thing.
Captioning a side by side pic of the two with, 'Mood: I like mine better. I do. Mine looks magical like I ride unicorns.", K. Michelle was clearly upset that Kylie had 'stolen her style' and seemingly wanted to make it known that she did it first.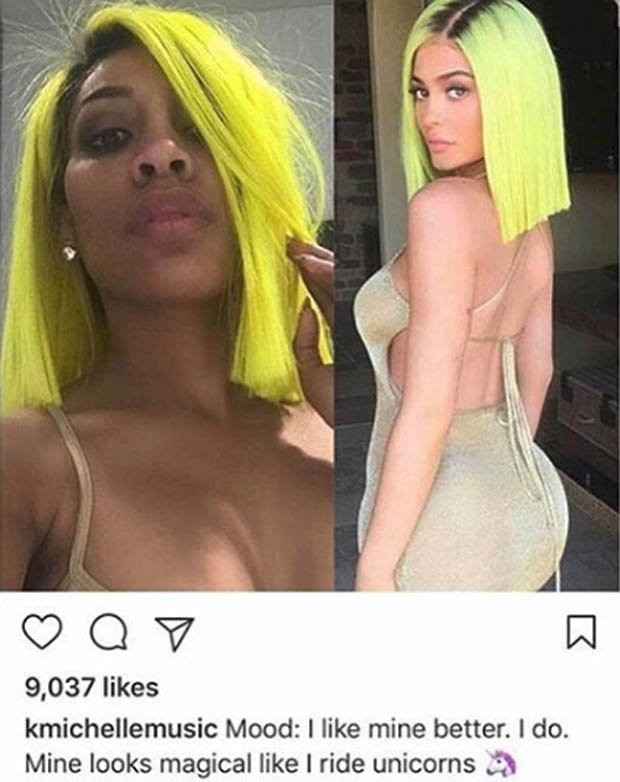 Picture: Instagram
Kylie had earlier shared these pics on Instagram showing off her green look...
Kylie's fans quickly jumped into the comments section underneath K. Michelle's side by side pic and proceeded to slam the star for what they felt was a needless comparison. K. Michelle went on to delete the post but reportedly hit out at fans for liking someone who's 'untalented'.
K. Michelle reportedly went on to state, 'I think she looks great, don't get me wrong. I like mine better. I said what I said now hush'.
Kylie is yet to respond to the situation, but having spoken out so publically about the young star, K. Michelle will surely be facing the wrath of Ky fans for a while yet.
You may also like...