People Seriously Think President Obama Gave Kylie Jenner A Medal For 'Realising Stuff'
25 November 2016, 10:17 | Updated: 4 December 2017, 11:10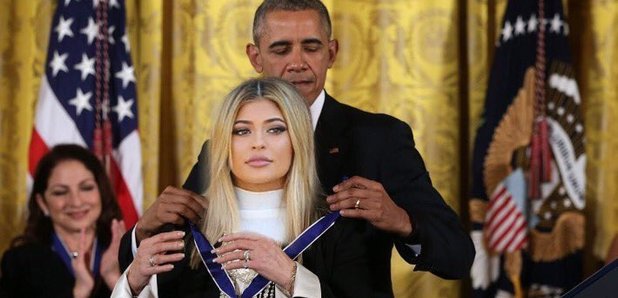 A photoshopped image managed to fool a LOT of Kylie's fans…
Remember that video of Kylie Jenner from way back in January, when she told fans "this is the year of realising stuff"? Well, people actually think President Obama awarded her the Medal Of Freedom for that inspirational speech. Seriously.
After a Photoshopped image appeared online seeming to show Barack Obama putting the medal on Kylie, people were convinced she had actually received the honour. The picture was actually of Barbara Streisand... awk.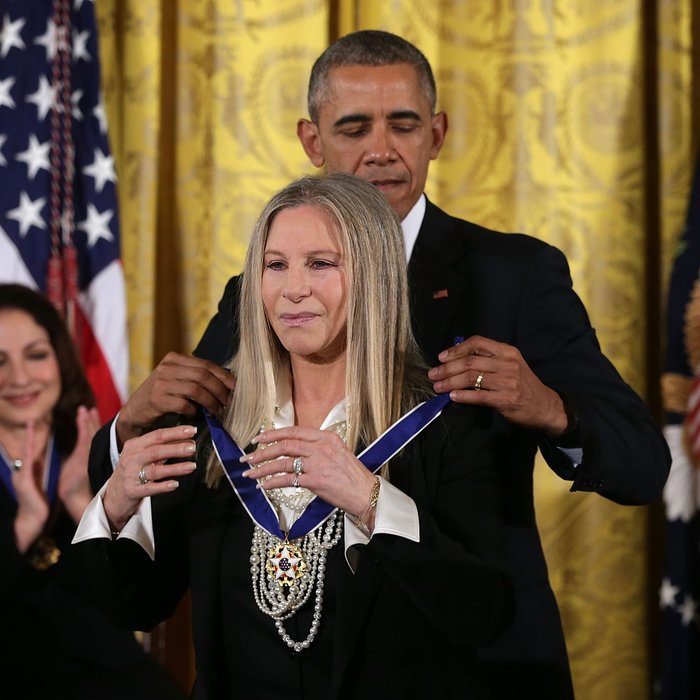 Kylie's fans took to Twitter to congratulate her for the high accolade:
Kylie Jenner receiving the Medal of Freedom from Barack Obama yesterday for realizing stuff in 2016 pic.twitter.com/YgQR5FTMDU

— ź (@yvezayntIaurent) November 23, 2016
@KhloeKFanxo @yvezayntIaurent @KylieJenner was it a joke that I heard that she got a medal but if she did get one I congrats she's sweet!!!

— Juanita Pina (@himmiemom) November 24, 2016
@yvezayntIaurent @TheSuzieHunter @KylieJenner is this real? this country sucks...2016

— Vassman (@vassas913) November 24, 2016
@yvezayntIaurent @KylieJenner oh my god, i can't believe this happened. congratulations?

— Elle (@kilosfreak) November 24, 2016
@caralyncharles @yvezayntIaurent @KylieJenner IM SCREAMING! I CANT!!!!

— Sass Master (@jakerobillard_) November 24, 2016
@emilyhwhittle @yvezayntIaurent @KylieJenner wow, so inspiring

— Amy Stan (@Amy_Sx) November 24, 2016
@yvezayntIaurent @bbygyal4lyf @KylieJenner Kylie got some old ass hands

— Ly (@I_ThinkBig21) November 24, 2016
@yvezayntIaurent If Kylie Jenner deserves the Medal of Freedom for THAT, then Kim Kardashian deserves the Medal of Honor for being USELESS!

— Robin St Louis (@Tap8dotcom) November 24, 2016
@yvezayntIaurent @PhillipFoster @KylieJenner pic.twitter.com/DY1E7zR67z

— Pizza McRib (@PizzaMcrib) November 24, 2016
@yvezayntIaurent @tyleroakley @KylieJenner i honest to god thought this was real and then i looked at the hands and i still thought it was

— ali (@alison__nicole) November 24, 2016
If you need a reminder of what they thought she got the award for, here's her inspiring speech in full:
Yep. We can safely say she did NOT know what was coming when she said the words "2016… looking good!".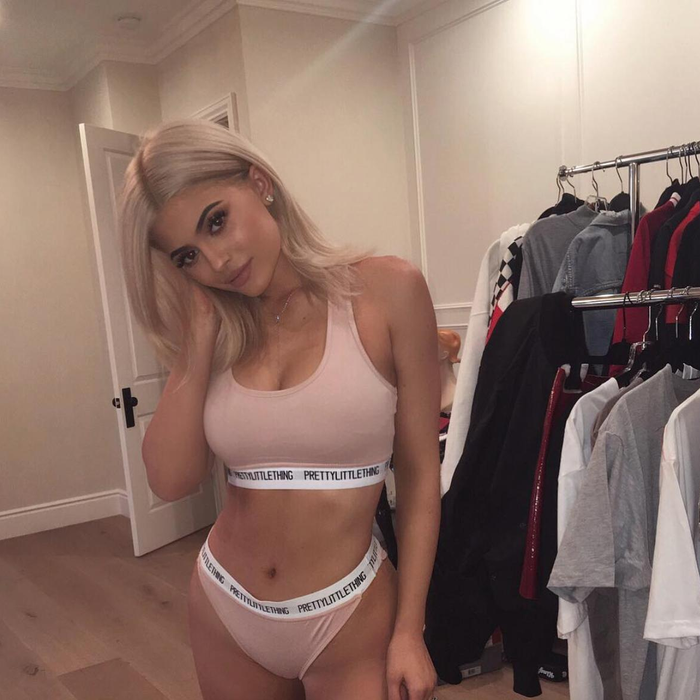 Picture: Getty
Sadly, Kylie isn't in the running for a Medal Of Freedom – awarded for "an especially meritorious contribution to the security or national interests of the United States, world peace, cultural or other significant public or private endeavors" - just yet, but there's always next year, we suppose…