The Reason Kylie Jenner's Not Been Pictured Lately Is That She's "Insecure" About Her Pregnancy Body
17 November 2017, 15:43 | Updated: 4 December 2017, 11:10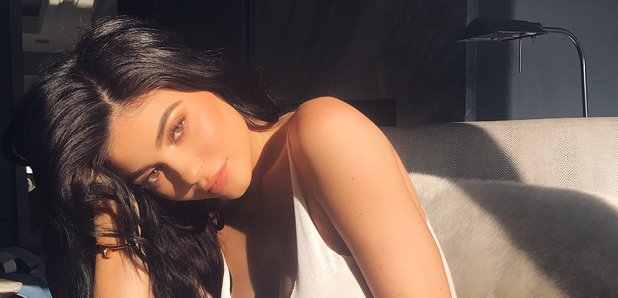 The reality star is rumoured to be pregnant with her first baby.
Ever since the rumours that Kylie Jenner is pregnant started, the notorious selfie addict has barely been seen in paparazzi photos or her own social media… and rumour has it that it's because she's self conscious about her changing shape.
Kylie's reportedly due in February and a source told People, "Her body is changing and she's very self-conscious about it. She's always been insecure that she's not as curvy or pretty as her sisters.
"Kylie is only trusting her closest friends and her sisters right now. She wants to reveal things on her own terms but she's of course having fun teasing everyone. She knows all the attention is on her and her baby bump, but she won't share until she wants to."
And Kylie and Travis Scott are said to be embracing a quieter life while preparing to become parents with the source adding, "Travis is so excited about the baby. They're both trying to enjoy this time for themselves and keep it private as long as they can. They know it's going to be a frenzy when they do come out.
"Travis is crazy about Kylie and he feels so lucky to have her and the baby. The family has been welcoming — they know how important it is to Kylie that everyone gets along."
Fingers crossed Kylie decides to confirm or deny her pregnancy rumours some time soon – we can not deal with the suspense much longer!