People's Lips Have Been Getting STUCK TOGETHER From Using Knock Off Kylie Lip Kits
27 October 2016, 11:47 | Updated: 4 December 2017, 11:10
FAKE LIP KITS, Kylie Jenner Urgently Informs Her Fans Of Copycat Cosmetic
03:57
Kylie Jenner has warned fans of the fake lip kits being sold online which contain dangerous ingredients.
Kylie Jenner's Lip Kits are definitely not cheap to get your hands on, but there's a good reason to splash out full price if you do want to get your hands on one – there are a bunch of fakes being sold online which are SERIOUSLY bad for your health.
While a Kylie Lip Kit would cost you $29 (plus $14.95 postage to the UK and then import charges on top once it arrives), sites like eBay have been selling the kits for prices as suspiciously cheap as £4… because the fake products contain ingredients like GLUE and gasoline. YIKES.
Kylie took to Snapchat to warn her fans that the only place you can get the genuine product is on her website, KylieCosmetics.com, and that anything sold elsewhere isn't the real deal.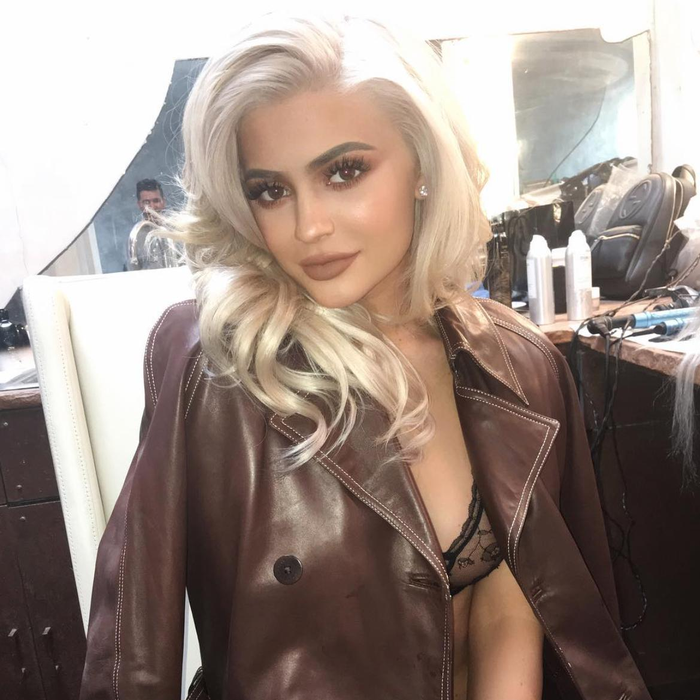 Worryingly, people's lips have been getting STUCK TOGETHER from using the knock off products which don't go through the safety checks real brands have to adhere to.
@KylieJenner fake Koko k I got... Literally has glue in it! So gross!! So not cute..... pic.twitter.com/Ha7J8WAvja

— emma morgan (@emmamorg3) October 26, 2016
@KylieJenner is this a joke?! who would even beleive they're real?!?! pic.twitter.com/pyF0tgGhe5

— Larissa Sheehan (@ridoublesa) October 26, 2016
@KylieJenner your real one is on top the fake on the bottom. pic.twitter.com/GyRTHvaDOg

— ARIANA (@0258ARII) October 26, 2016
@KylieJenner she sells a bunch of fake products pic.twitter.com/HcXYlPmZzp

— Jessica salinas (@brasilianbby24) October 26, 2016
Is this supposed to be cute ? Look at those ugly lips on the packaging...ew look what people are selling @KylieJenner pic.twitter.com/B7BVw8y3Ff

— Liam Scott (@FeeIzs) October 27, 2016
We have seen a lot of bad Amazon cases. I can't say it enough only my website https://t.co/Am9aLM6HZ9

— Kylie Jenner (@KylieJenner) October 27, 2016
@KylieJenner I bought a fake koko k from eBay and I got an infection on my lip, please don't buy from any other place but Kylie Cosmetics

— ∞ (@sanah_ishaq) October 27, 2016
@KylieJenner ebay is one of the worst places- your 'lip kits' are going for as little as £4 my mum got one with gasoline in it

— Jasmine Glen (@JasmineGlen) October 27, 2016
@KylieJenner tried to get a deal on a lipkit and my lips literally stuck together. Here's the differences between yours and a fake. pic.twitter.com/dVvgOhx9zk

— Kori (@campbellkori) October 27, 2016
@KylieJenner omg I bought this a few month ago from a Facebook page it made my lips swollen I never wore it after that @kyliecosmetics pic.twitter.com/ZgnpJyLvSi

— kimberly Hercules (@kim_hercules) October 27, 2016
As the fraudsters are trying to make as much money as possible from the fake products, ingredients are replaced with unknown and often dangerous chemicals which can cause pretty nasty reactions.
But its not only the famous lip kits that people have been trying to flog copies of – some of the scammers have even made products that the Kylie range doesn't even have, including foundations and lipstick bullets!
It might be pricey to get your hands on the original, but buying a fake is SO not worth it – allergic reactions and stuck together lips are SO not cute!