Kylie Jenner's 19th Birthday Celebrations Just Put All Our Birthdays Combined To Shame
1 August 2016, 16:02 | Updated: 4 December 2017, 11:10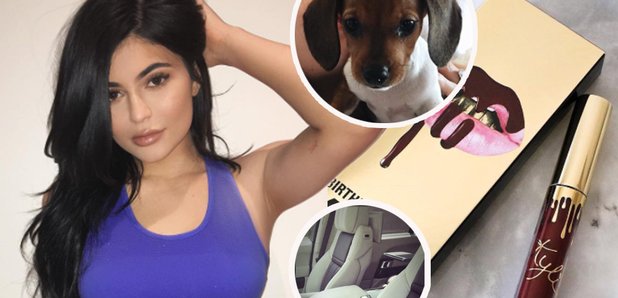 From her extravagant presents to a lavish party, every birthday's a big one when you're a Kardashian.
Kylie Jenner's no stranger to a lavish party or two, but her 19th birthday celebration is already turning into one of the biggest ones yet… and the big day is still 10 whole days away!
Yep, Kylie doesn't even officially turn 19 until the 10th August, but the gifts and the parties have already started for the youngest Kardashian sister, so let take a look at why Kylie's 19th beats all our birthdays to date… combined!
She got a Land Rover… from herself!
Kylie treated herself to the fancy custom made vehicle, complete with two-toned leather seats, flat screen TVs and special drinks holders and trays in the back of the one-of-a-kind car.
Well, if you can afford to buy yourself ANOTHER car to add to your collection, why wouldn't you treat yourself for your birthday? (Let's not forget that Kylie also received a FERRARI from her on/off boyfriend Tyga for her 18th birthday last year too!)
Her pals got her another puppy for a present
Getting a mate a puppy for a present is not usually the most practical of presents, but when your mate is Kylie Jenner who already has a little family of puppies, it goes down pretty well.
Kylie was gifted the little pup from her friends, including her best mate Jordyn, and decided to name the new addition to the family Penny. Little Penny's already settled in well with the rest of Kylie's canine pals – but how could you not love that cute little bundle of fur?!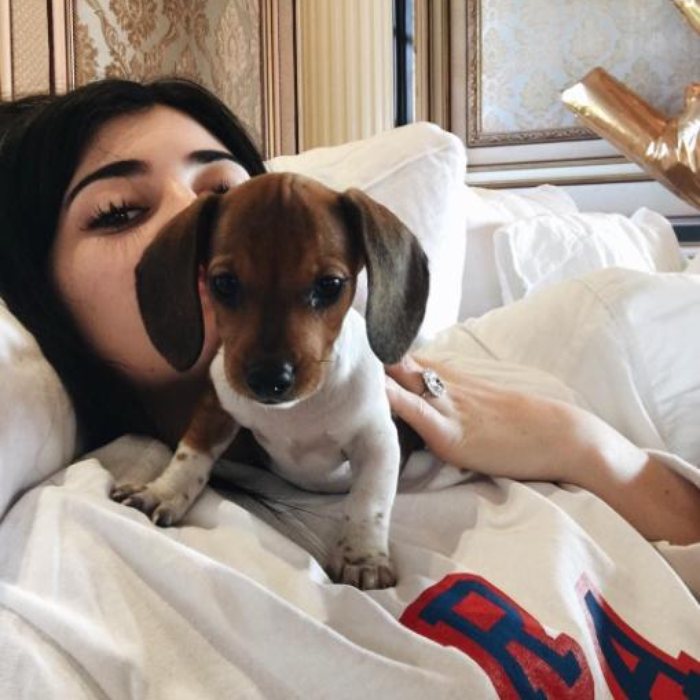 She even launched a brand new range of Kylie Cosmetics in honour of her birthday
To celebrate her birthday, Kylie released an exclusive range of Kylie Cosmetics products including crème eyeshadows, her liquid lipsticks in exclusive sizes and colours, Kyliners and more… but they will only be available to buy until her birthday on 10th August.
She got all her family and friends out to The Nice Guy to party with her
Yep, the birthday might be well over a week away, but that's no excuse not to have a massive party at an exclusive Hollywood night spot – we can't wait to see what she does for her ACTUAL birthday.
Of COURSE she wore a Balmain jumpsuit as her party outfit
Kylie's outfit cost £1388 – small change for a Kardashian, but that's still a pretty pricey outfit for your birthday bash.
We're totally asking Kylie to plan our next big do – she's clearly the QUEEN of birthdays!