KSI + Roman Kemp + Swegway = DISASTER!
14 November 2015, 18:36 | Updated: 4 December 2017, 11:10
What happens when you let one of the country's biggest YouTube stars loose in the Capital office with a Swegway?
With over 11 million YouTube subscribes and a mighty 2 BILLION video views under his belt, KSI is one of the biggest names in the UK right now - and with a debut single just around the corner, we HAD to get the vlogger/comedian/rapper/legend in to meet Roman!
We all know that Roman loves a good challenge, so we introduced KSI to something special... Swegway Superstar!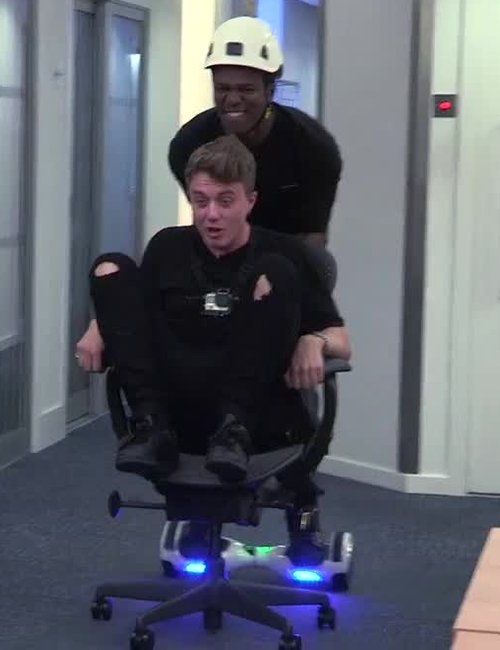 The concept is simple - push Roman all the way from the studios, down the Capital office and back again... on a Swegway!
Hit play on the video above to check out how quickly KSI managed the challenge... and the inevitable ending that didn't go QUITE to plan!
So yeah, don't try this at home... or anywhere else...
Catch more from Roman Kemp every Saturday from 5pm and every Sunday from 9am.
You May Also Like...