Kris Jenner's Made Tristan Thompson Sign Away $10 Million After Cheating On Khloe Kardashian
23 April 2018, 11:05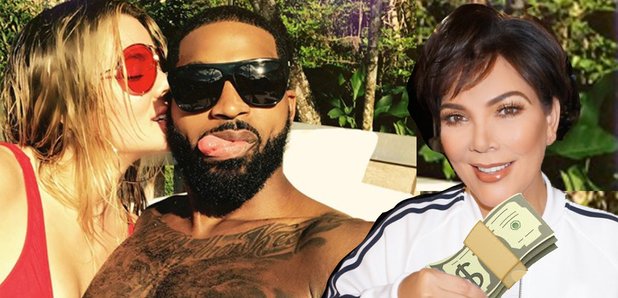 Kris wants to ensure baby True is never left high and dry.
Although Khloe Kardashian seems to have swept Tristan Thompson's cheating under the rug and forgiven him, one person that's not likely to forgive and forget any time soon is her mother, Kris Jenner, if new reports are anything to go by.
According to Hollywood Life, Kris has made Tristan sign away $10million into a trust fund for baby True just in case he decides to up and leave her mother, Khloe, after footage emerged of him cheating on her as she went into labour.
But the good news for Tristan doesn't end there… if he gets caught cheating again, apparently the contract states that he needs to put ANOTHER $10mill in there too.
Now given that Tristan is only worth $20million, he'd better be on his best behaviour if the trust fund rumours are true… though it probably won't take him too long to make it back given he earns $15million a year from the Cleveland Cavaliers.
A source told the site the reason why Kris wanted to put the contract into place, "She's been through it all with her girls, and at this point, she knows exactly how to take control, no matter the situation"
Well if anything's going to put you off cheating, it's a $10million bill!
Download Our Fancy New App For All The Latest Kardashian News
Check out one of the times Tristan got caught cheating on pregnant Khloe below: