Kim Kardashian's Make Up Range Is Expected To Make £11 Million In 5 Minutes & SORRY, WHAT?!
20 June 2017, 12:57 | Updated: 4 December 2017, 11:10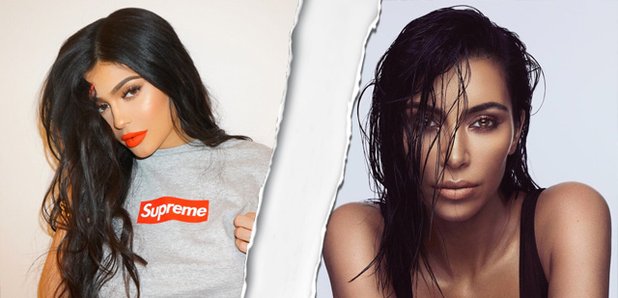 Are the sisters about to go head to head?
Kim Kardashian announced this week that she's launched her own makeup range, KKW Beauty and given the hype, we're expecting it to sell out ASAP - and probably also make you bankrupt. But pros and cons.
This most recent move from Kim comes just a few months after she collaborated with little sister Kylie on a range for Kylie Cosmetics.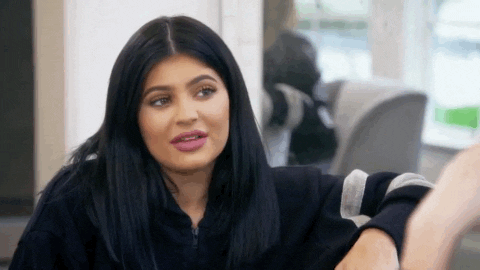 It's not a surprising move considering the company has catapulted Kylie Jenner into the Forbes 100 list, after she earned a massive $41 million last year.
Naturally, Twitter was asking the question: how dare Kim Kardashian release a make-up range when make-up is clearly Kylie Jenner's thing? Is she throwing shade at her sister? OMG, is there going to be a battle of the make-up brands? And most importantly, will the whole argument be documented on Keeping Up With The Kardashians?
kylie cosmetics? thats cancelled. #kkwbeauty pic.twitter.com/HRRZ0H3FY4

— crismontyy (@crismontyy) June 13, 2017
Kylie when she opens up insta and sees that Kim K is dropping a new makeup line pic.twitter.com/C3ta3AcqKd

— Carmen (@regalchiz) June 14, 2017
Kim's low key about to come for Kylie.. just putting that out there love em both but it's about to go DOWN!! Lol#KKWBEAUTY pic.twitter.com/rVFCNWHwHD

— KKW (@AllDayKimK) June 13, 2017
On a scale of 1-blacc chyna taking the baby and leaving, how mad do you think Kylie is that Kim is starting a cosmetics line?

— Bella Goth (@emmcguigan) June 14, 2017
Kim Kardashian upping the stakes and creating her own makeup line. Kylie, watch out... #KKWBEAUTY pic.twitter.com/7aEVFWnEnF

— Kelly (@DreamInLace) June 14, 2017
Hunny. #KKWbeauty will dominate, any other cosmetic line is CANCELLED. pic.twitter.com/LSdIhAciea

— KIM's BOO THANG (@KKWstan) June 13, 2017
Now, however, we wonder if the battle is going to turn even more fierce as Kim Kardashian's make-up range is expected to make £11 million in 5 minutes, according to industry sources.
This is partly based on the fact that when she collaborated with sister Kylie on their lip kit range, it made over £10 million in a matter of minutes due to selling 300,000 kits at £35 each.
However, Kim has tried to reassure fans (and probably her younger sister) by commenting that "I am older than Kylie. We definitely have a different audience".
Hmmm... we're less sure. Watch this space.
And incase you didn't see it all those months ago, here's the promo video for the collaboration...