Congratulations Khloe Kardashian & Tristan Thompson! Their Baby Girl Has Been Born!
12 April 2018, 17:57 | Updated: 12 April 2018, 18:01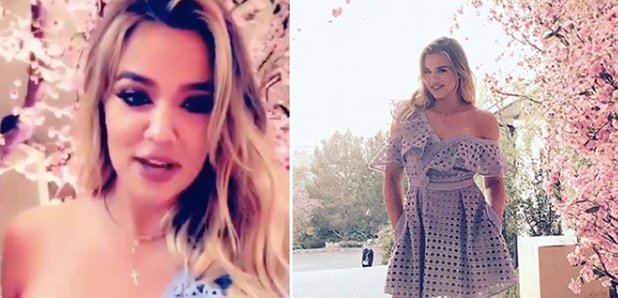 Congratulations KoKo! TMZ reports that Khloe Kardashian has given birth to her baby girl!
Congratulations are in order for Khloe Kardashian and Tristan Thompson – they have welcomed their first child into the world!
Inside Cardi B's Pregnancy: How The Rap Queen Hid Her Baby For Months
TMZ has learned that Khloe gave birth to her first born in a hospital outside Cleveland earlier today with Tristan Thompson, mum Kris and sister's Kim and Kourtney by her side during the birth. We can only imagine how awkward the day must have been between the couple considering what's gone down in the past few days.
Their baby girl does not yet have a name.
Khloe teased that she was ready to meet her "little mama" as she reached her due date with a snap from her maternity photoshoot with Tristan.
While Khloe was all about the gorgeous bump photos towards the end of the pregnancy, the couple had initially kept the pregnancy a secret for the first few months.
Khloe made the announcement with a photo of her and Tristan's hands cradling her baby bump, telling her fans "I know we've been keeping this quiet but we wanted to enjoy this between our family and close friends as long as we could privately. To enjoy our first precious moments just us."
Fans were overjoyed to hear the news after Khloe's much-publicised struggles with her fertility, which had been covered on Keeping Up With The Kardashians. Khloe had struggled to conceive in the past and was worried that she might never be able to be a mother, so today's news is even more special for KoKo and Tristan.
Congratulations Khlo! We can't wait to see the little lady grow up!