Here's Exactly Why Kevin Hart's Speech Sparked THAT Rude Reaction From Dwayne Johnson
19 January 2017, 12:15 | Updated: 4 December 2017, 11:10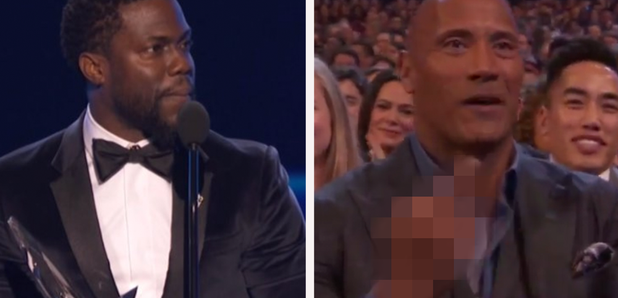 Producers weren't able to cut away in time!
Kevin Hart and Dwayne 'The Rock' Johnson have been the best of pals in recent years.
We've seen them co-starring in numerous films, including Central Intelligence and the upcoming remake of Jumanji, whilst in 2016 they also co-hosted the MTV Movie Awards together.
But at last night's People's Choice Awards, things got a little bit wild between the pair following an acceptance speech from Kevin Hart.
He'd just won the award for Favourite Comedic Movie Actor and took to the stage, but during his speech he decided to thank all of his co-stars, except Dwayne Johnson.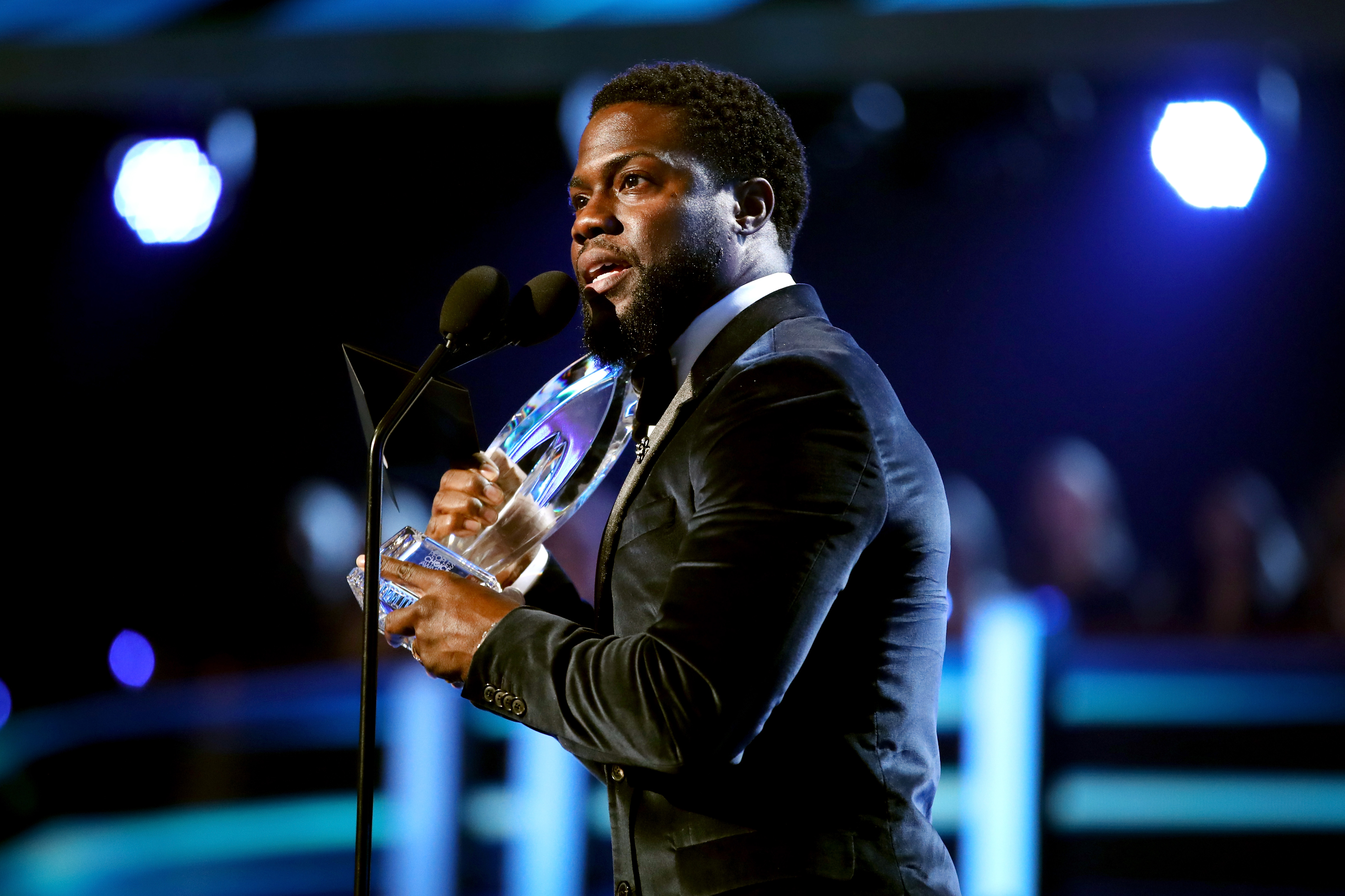 Picture: Getty
After stating, "So, this one goes to all the co-stars that I've had except for The Rock, because he hasn't helped me", Kev saved a special few words for The Rock and went on to state, "You've actually lessened my talent, it's gone down since you've been in my life."
Brutal.
Check out the video of the whole incident below...
Thankfully it was all tongue in cheek and the pair were simply just enjoying a bit of banter with each other, but it made for some very entertaining viewing.
It was clear that the director wanted to try and 'censor out' Johnson's obscene gesture towards camera, but they were a bit slow on the camera switch and the whole world caught a glimpse of his response.
We always keep it fun. Plus anytime I tell Hart to "F*ck off" it's a good thing. #PCAs https://t.co/8t5T5O3haS

— Dwayne Johnson (@TheRock) January 19, 2017
See, it's all love really!
You may also like...