Twitter Isn't Happy With Kendall Jenner Over The Skin Tone Of Her Recent Emoji Choice
21 August 2017, 16:54 | Updated: 4 December 2017, 11:10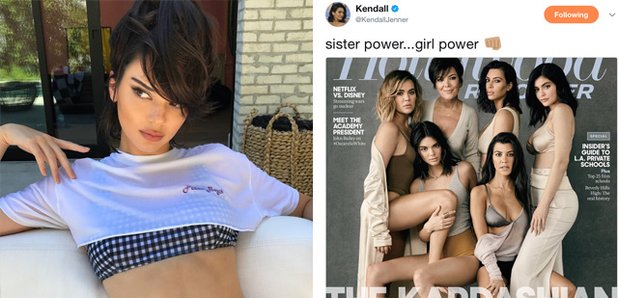 Not a good start to the week.
Seriously - the internet is really hating on the Kardashian-Jenner's at the moment.
There was Kendall's Pepsi campaign and then her Adidas campaign and then Kim Kardashian was slammed for apparently defending Jeffree Starr's racist comments.
> WATCH: Kendall Jenner Is Being Labelled As A "Spoilt Brat" After Giving A 360° Tour Of Her Wardrobe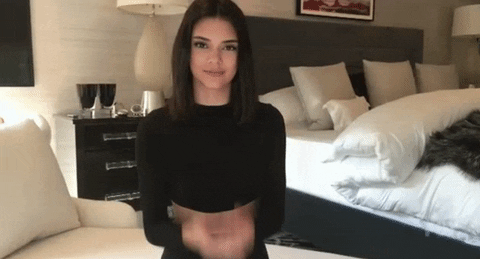 But now it seems that the internet has found time to pore over Kendall's use of emoji in a recent tweet.
No, we're not joking.
While celebrating the family's recent Hollywood Reporter cover, Kendall posted the caption, "sister power… girl power" with a tan fist bump emoji. You know the one - you send it to you BFF's daily.
sister power...girl power pic.twitter.com/QzIziXVV0A

— Kendall (@KendallJenner) August 16, 2017
Out of the five skin tone emoji options, Kendall used the third one which is labelled as 'medium'.
Fans were quick to jump on her case:
oh nah, why Kendall put her emoji as a darker skin tone?

— Cersei (@CrazyClarine) August 20, 2017
Kendall & Kylie are worst of the Jenners & Kardashians. REALLY KENDALL?! You're white. Not black. Use the correct emoji. Stop fucking up. https://t.co/Q7UnPwqPE8

— A b b i (@sachs_abbi) August 20, 2017
Y'all are not black. Next time use a white emoji

— shawna (@Shawnaloveeee_) August 19, 2017
Why are you using the brown emoji tf

— dub ziv (@dubravkaz) August 19, 2017
Me looking at the color of that emoji pic.twitter.com/M6DiOlykru

— Alexis (@TrackCityChick) August 18, 2017
Whilst others, may not have exactly defended her as such, but seemed to side-eye the entire conversation:
People are ACTUALLY mad about the COLOUR of the emoji Kendall Jenner used. Surely there's more important things to be angry about?

— jazz (@jazz_matchett) August 20, 2017
People are mad bc Kendall Jenner used a specific colored fist emoji.............. I can't with the internet today.

— Sarah Jemiola (@sjemiola) August 20, 2017
Oh, and incase you were wondering, Kendall isn't the least bit bothered by the drama:
Remember when she fell off her bike? LOL.