Katie Price Finally Revealed One Of Chris Hughes' Flirty Messages But In The Least Subtle Way Possible
10 November 2017, 16:12 | Updated: 4 December 2017, 11:10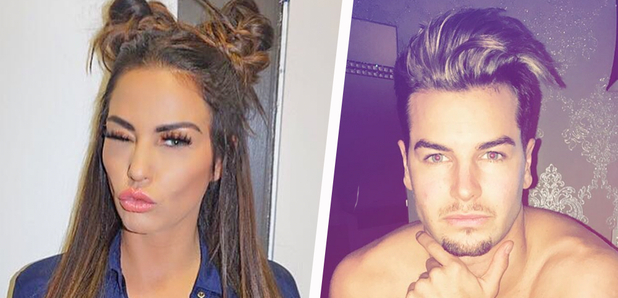 Well, well, well...
Katie Price claimed Love Island's Chris Hughes had sent her flirty messages - he denied it. Chris then leaked Katie's messages to him and the pair have been going back and forth ever since.
After Chris' furious denials that he'd ever sent Katie messages, the model has now accidentally revealed what appears to be one of them as she left a star studded bash recently.
> Security Forced To Step In As Love Island's 'Muggy' Mike & Theo Campbell Get Into Fight At Celeb Party
As you can see (just about) from the picture below, the message on the screen begins with Katie writing, ''Oh no why are you having a hard time are you OK anything I can help with xx.'

(Pic: Flynet)
Chris then appears to respond saying 'Just personal stuff xx Something I don't want to bother you', before Katie says, 'Stuff with work? Olivia? I'm good at giving advice'.
It then appears that Chris replies, writing 'Olivia just loves all the media attention and me personally hate it sometimes it's too much.'
After Chris has denied sending any messages for so long, this revealtion will come as quite a shock for people who doubted Katie's claims, although there's no proof that suggests the message is genuine.

(Pic: FameFlynet)
Katie revealed the message after she left the ITV Gala where she had already caused chaos by shouting out when Chris and his Love Island BFF Kem walked onto the stage to receive praise for their stint on the show from ITV bosses.
As the pair appeared on the stage, Katie yelled out 'Text Messages!' and sent the entire room into silence, so sources have revealed.
Speaking to The Sun, an insider who was in attendance explained, Everyone was really excited as Chris and Kem arrived on stage, with their hit single Little Bit Leave It playing in the background."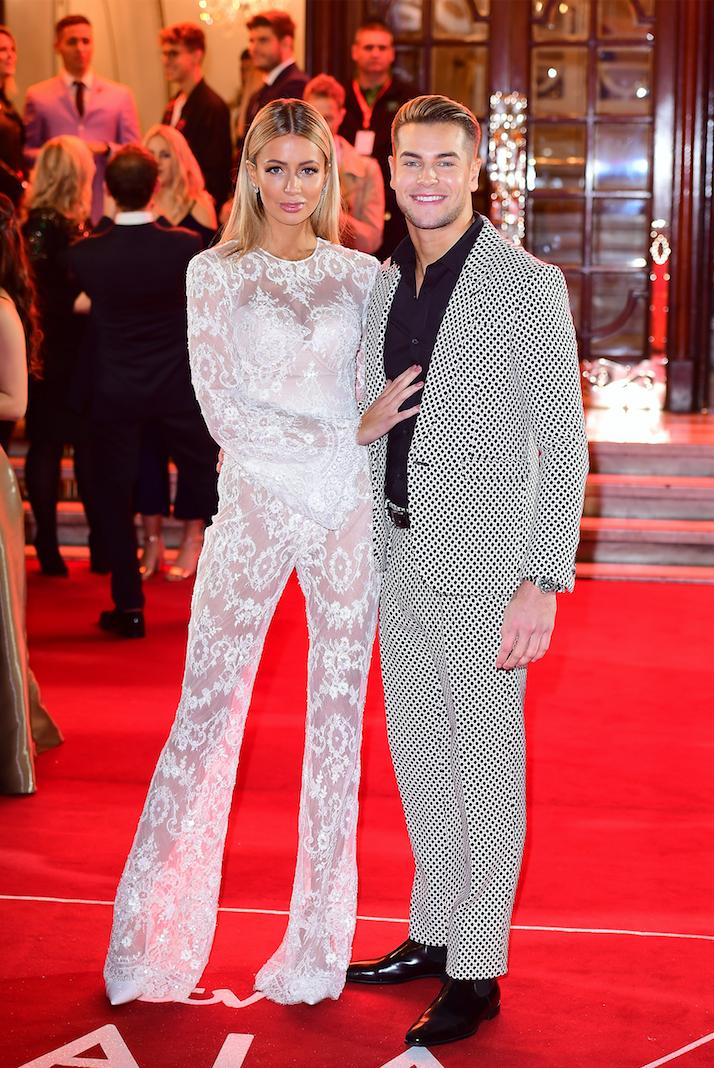 (Pic: PA)
"But Katie clearly had other ideas about their big moment because as soon Chris started speaking, she shouted 'text messages' at him twice."
"The room – which was full of some of the biggest names in TV and top ITV producers - went completely silent and they started shifting awkwardly in their seats. And just when everyone thought the incredibly awkward moment was over, Katie shouted it again."
"At this point Chris went as white as a sheet because everyone could clearly hear what Katie was shouting. It was so tense and awkward – you could hear a pin drop in there it was so bad."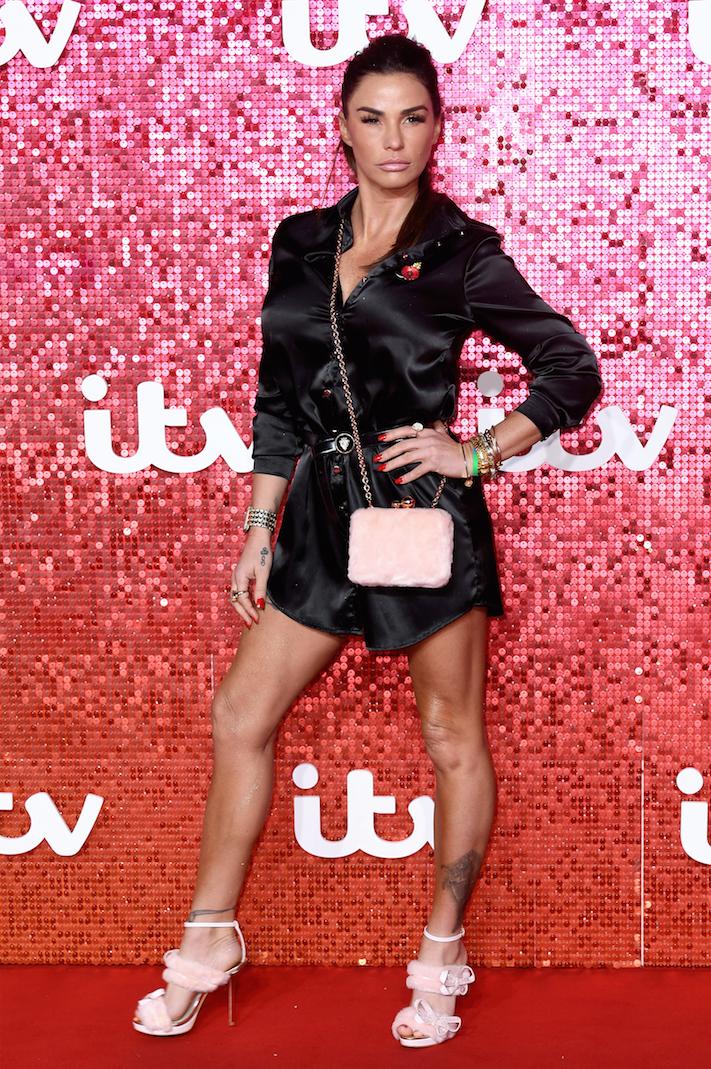 (Pic: PA)
Katie has previously claimed she's begun legal action against Chris after he denied sending the messages and accused the model and fellow reality TV star of making the whole thing up.
After these events, the whole thing has now blown up to yet another level and we're sure this won't be the last of it!
> Download Our New App For Free To Keep Up With All The Latest On This Ongoing Drama!
Whilst you're here, check out what happened when Chris and Kem joined us in the studio recently...