You'll Be SHOCKED At How Much The Kardashian/Jenner Sisters Have Changed In Eight Years!
18 November 2015, 14:12 | Updated: 4 December 2017, 11:10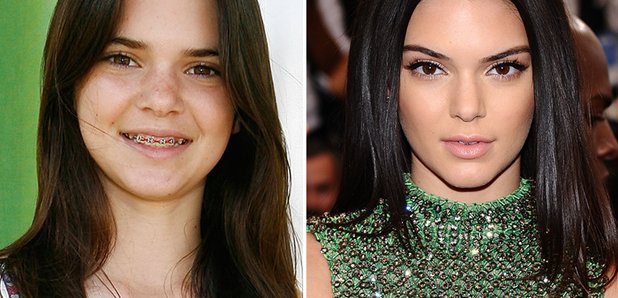 As #KUWTK celebrates eight years we look back on what the ladies looked like way back when.
It's hard to believe it's been eight long years since the Kardashian family first burst onto our screens in Keeping Up With The Kardashians - sparking a cultural phenomenon in the process, countless spin-off shows and, of course, making international stars of its cast members.
But SO much has changed since those first episodes of the show - and the five Kardashian/Jenner sisters have gone through a LOT since then - growing up in the spotlight and changing up their style along the way.
Below we take look at just how dramatically the girls - Kim, Khloe, Kourtney, Kendall and Kylie - have changed in the past eight years. Prepare to be shocked...
Kim Kardashian
Of course we HAVE to start with the Queen Bee of the whole family - Kim Kardashian, herself! While she was always the main star of the show the past eight years have elevated the now Mrs. Kanye West to a whole different level of fame, she's one of the most talked about celebrities on the planet!
And we have to say - she's looking hotter than EVER!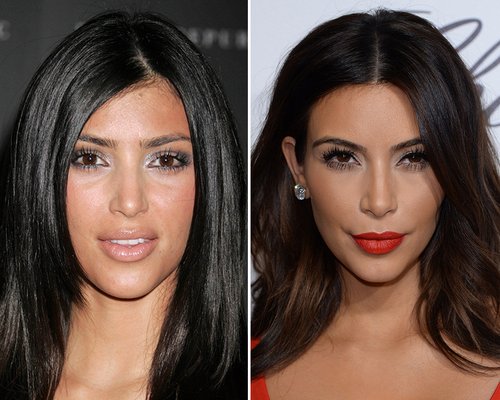 Picture: Getty
Kendall Jenner
She's the current queen of the catwalk, the model of the moment - but back when KUWTK first started Kendall was just a fresh-faced 12 year-old girl and not even in her teen years yet!
Gone are the braces and the social awkwardness - Kendall has grown up to be one of the most talked about stars of the moment and a force to be reckoned with in the fashion world.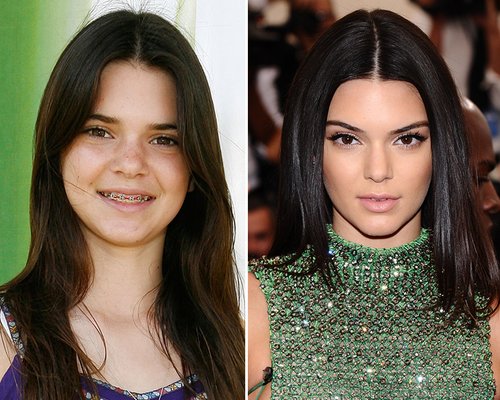 Pictures: PA/Getty
Kylie Jenner
Kendall's younger sister Kylie was just TEN YEARS-OLD when the Kardashians burst into our lives, so it's fair to say she's changed a LOT since it all began.
She's now known for her clothing lines, eye-catching lips (!) and for basically taking selfies at every opportunity. Kylie... we LOVE you!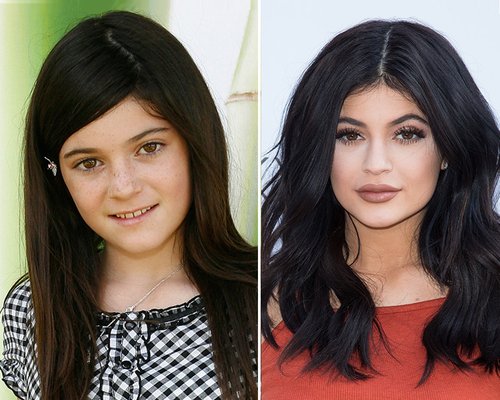 Pictures: PA/Getty
Kourtney Kardashian
Fans were shocked this year when Kourntney and husband Scott Disick separated, so see below to look back on a time when Kourtney was just starting out in the showbiz world with her man.
She's still looking like one HELLA foxy lady now as well!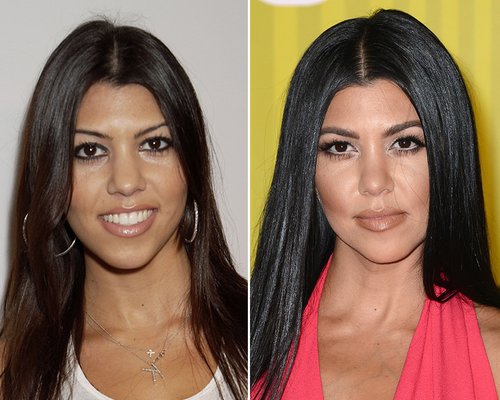 Pictures: PA/Getty
Khloe Kardashian
Khloe is another member of the family to have gone through a BIG transformation, dropping her brunette locks for a blonde 'do and generally vamping up her style!
Picture: PA/Getty

So the big question is... what will the ladies look like if the show stays on for another eight years?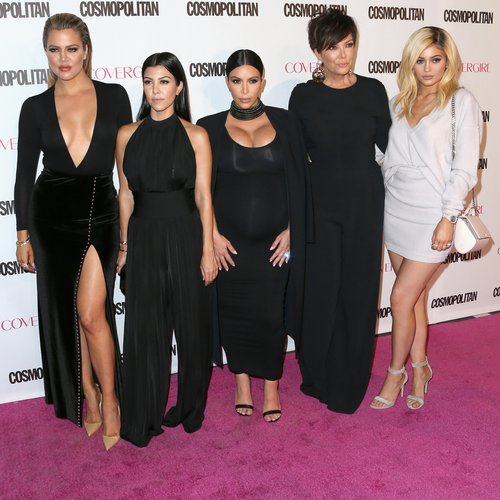 Picture: Getty
You may also like...