The Force Is ALL KINDS OF Strong With Star Wars Actor, John Boyega!
The lead of the latest instalment of the 'Star Wars' franchise, John Boyega, isn't just an amazing actor... It turns out he can nail an impression and freestyles better than Eminem. WHO KNEW?!
John Boyega stars as the lead in 'Star Wars: The Force Awakens' as Finn, a redeemed Stormtrooper... Although, after he had a chat with Dave and Lisa, we're pretty sure he's playing every single role in the movie?!
Clearly Master Yoda has been training John the ways of the Jedi for far too long, because the actor absolutely SMASHED his accent, and don't even try to deny that you got goosebumps when he mimicked Harrison Ford as Han Solo. We know you'd only be lying to yourself.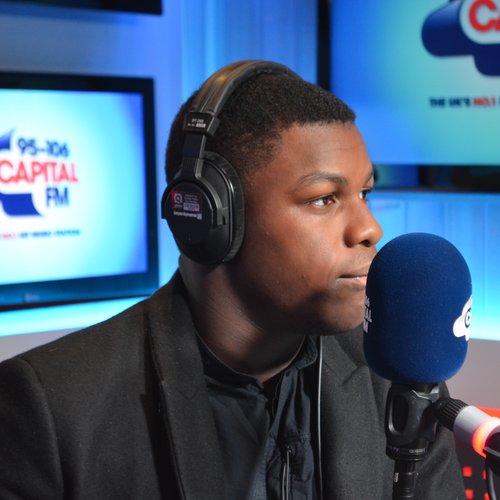 Just when we thought we'd found ALL of John's special talents, he goes and slays an incredible freestyle song to the Imperial March tune, begging someone to stop using their flatmate's soap. Brace yourself for the lyric "It costs £5 a bar. It's gone too far".
Just when we thought we couldn't be MORE excited for the Star Wars movie, John goes and does this. Thanks a lot, John.
You May Also Like...