Love Island's Jess & Mike Were "All Over Each Other" At The Reunion Party But What About Dom?!
3 August 2017, 14:49 | Updated: 4 December 2017, 11:10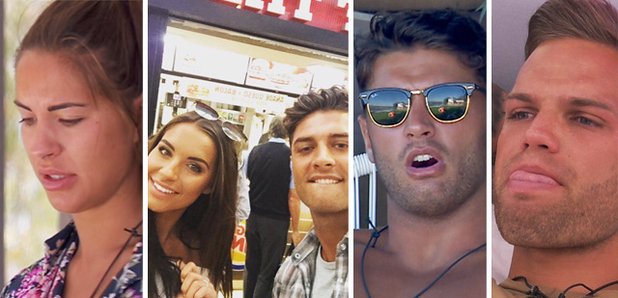 WTF IS GOING ON!?
Just when you thought all the Love Island drama had been said and done, more Jess and Mike rumours have started to surface.
Now, between promoting toothpaste and protein shakes, apparently the pair have had the chance to add fuel to the ever burning fire that they once hooked up.
> Rumour Has It, Love Island's Jess & Mike Hooked Up Just Hours After Leaving The Villa According to sources, Mike and Jess were spotted looking really cosy during an appearance at the Love Island reunion party at Sugar Hut on July 28th.
Fans were left wondering how this all fits into Jess' relationship with Dom - particularly since they just made things permanent with matching tattoos.
Apparently Jess and Mike spent the evening "all over each other" in front of hundreds of fans.
According to insiders who were at the party, the pair were doing nothing to shut down the rumours that they had hooked up or that there is still something going on.
"Mike and Jess were all over each other, all night. They were whispering to each other, and paid no attention to anyone else. At one point, she had her arm around him and they seemed very flirty. Jess kept her eye on him the whole night", its been revealed.
The insider continued that Dom "didn't seem to mind. He just did his own thing. He came over to take some pictures with Jess, but left them to it".
Interestttttting. Very interesting.
Pssst. We did some digging and we found out that Love Island's Dom was in Skins in 2013!