Jeremy McConnell Takes "New Year, New Me" To New Levels With His Weird AF Name Change
3 January 2018, 12:06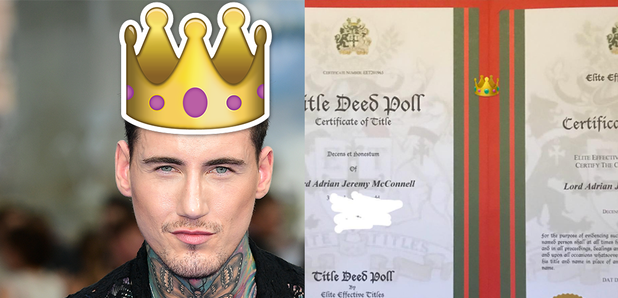 Lord Adrian Jeremy McConnell.
Jeremy McConnell has never been one to do things by halves. The troublesome reality star is known to do some wacky things that your average person wouldn't do, like getting your prison number tattooed after you're released as a way to move on from the past.
But Jeremy clearly doesn't do average.
And if you ever thought that he couldn't outdo himself then you thought wrong. Jezza has only gone and changed his name to Lord Jeremy because why the heck not?
Sharing a picture of the certificate he bought from a site called Elite English Titles (lols), it shows that the 27–year-old's full name is now Lord Adrian Jeremy McConnell.
Riiiiiight.
Jezza's new name has definitely got him feeling important as he posted a pic of his Snapchat Bitmoji wearing a crown captioned "current mood."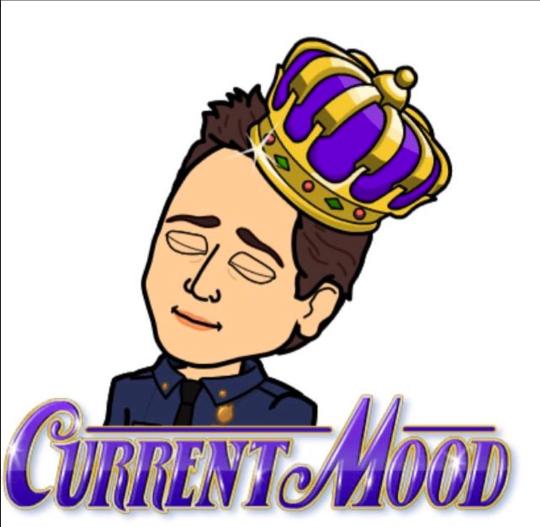 And for anyone that might not believe it, the father-of-one has even gone and changed his name on his Twitter and Instagram so you know it's real.
If Jezza can be known as Lord Jeremy then we shall also be referred to as Lords and Ladies of the Manor, thank you very much.