Prepare To CRINGE... Jennifer Lawrence Makes Roman Kemp SWEAT!
It would be wrong to let Roman interview Hollywood STAR, Jennifer Lawrence, without letting Dave Berry tamper with his questions, wouldn't it? You will cringe like never before!
While Jennifer Lawrence was in town to chat about her latest film 'Joy', Roman had a few questions for her. The only problem is, they weren't his questions.
Dave Berry had a few pre-written questions for the interview which were destined to bring Mr Kemp anything but joy. From asking what her favourite type of cheese is, to actually ASKING HER OUT, we've never seen Roman sweat as much as this. AND IT'S ABSOLUTELY HILARIOUS!
Plus... This was a thing.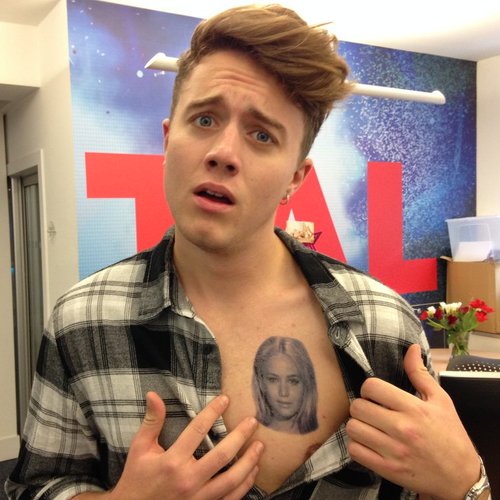 HE CAME PREPARED WITH A J-LAW TATTOO?! Special shout-out to Inkwear for helping us out with this work of art, which she DEFINITELY appreciated. Sure.
You HAVE to see it to believe it - and to know whether you should wait for the Kemp-Lawrence wedding invitation in the post!
You May Also Like...