WATCH: Channing Tatum's Wife Can Do 'Magic Mike' Better Than He Can On 'Lip Sync Battle'!
When you're sharing a stage with Chrissy Teigen, you're going to have to bring your A-game to be the sexiest on stage. Jenna Dewan-Tatum must have brought ALL of the A-games during this screening.
We all saw what Channing 'Let It Go' Tatum brought to the 'Lip Sync Battle' stage, didn't we? We haven't been able to look at him in the same light since, to be fair.
So how was his wife and 'Step Up' star, Jenna Dewan-Tatum going to trump him? By slapping on a fake six pack, a red snapback and giving her husband a lap dance he'll never, ever forget. Heck, even if Channing loses the lip-sync battle, he's still a winner in this case!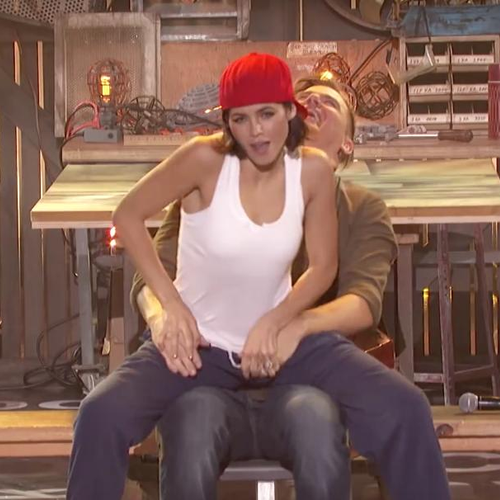 Jenna bumped and grinded to Ginuwine's 'Pony' and made 'Magic Mike' look about as sexy as the Teletubbies! As if we weren't already more jealous than we ever thought we could be, apparently this is a regular occurrence in their household?! Can we move in? We'll pay all the rent. Promise.
The only thing we'r confused by, Jenna, is... YOU HYPHENATED YOUR NAME?! If we were married to Channing, we'd use Tatum as our last, first AND middle names!
You May Also Like...