WATCH: Jamie Foxx Rescued A Man From A BURNING Car And We're Crushing Hard About It! #Hero
20 January 2016, 10:43 | Updated: 4 December 2017, 11:10
Jamie Foxx Speaks Out After Rescuing A Man From A Burning Car!
01:03
The Hollywood superstar was on the scene for a road accident - and wasted no time jumping in to help!
Jamie Foxx pretty much just became a real-life superhero after it was revealed he actually saved a man's life and rescued him from a burning car this week. No, seriously.
The Django Unchained star came to the aid of a driver who'd crashed his car into a draining ditch right near his house in Ventura County and had NO qualms about sticking around to get 32 year-old Brett Kyle out of the vehicle to safety, despite basically risking his own life in the process!
"I climbed in andI try to get his seatbelt but he's hobbled over, so I grab the [EMT] scissors, cut the seatbelt," Jamie recalls in the news report above. "As we pulled him out, within five seconds later, the truck goes up [in flame]."
Batman? Iron Man? Keep 'em… the world needs MORE heroes like Jamie Foxx!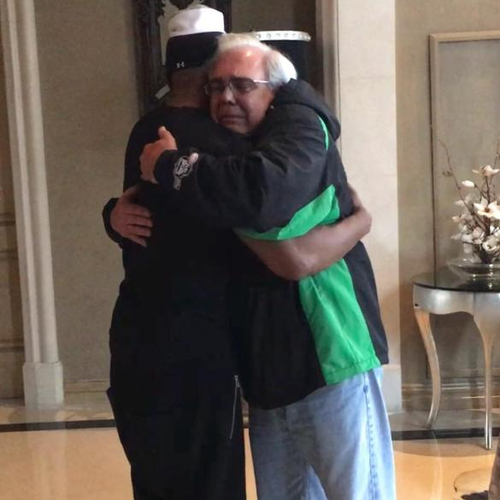 You may also like...