WATCH: James Corden Takes On A HARSH Rap Battle With David Schwimmer & Rebel Wilson!
27 May 2016, 13:54 | Updated: 4 December 2017, 11:10
Drop the Mic v. David Schwimmer and Rebel Wilson
06:52
James and the Friends star went head to head… and even Rebel turned up to get involved in this EPIC rap battle on Drop The Mic.
We are LOVING Drop The Mic – and David Schwimmer and Rebel Wilson just took on James Corden…. And we think it might be the HARSHEST one yet!
David and James traded insults about their careers, body shapes and nationalities, but Rebel soon joined them and put those boys COMPLETELY in the shade!
David described James as "the heavy best friend and humorous sidekick" while James told him Jennifer Aniston has been ignoring David's calls. BURN.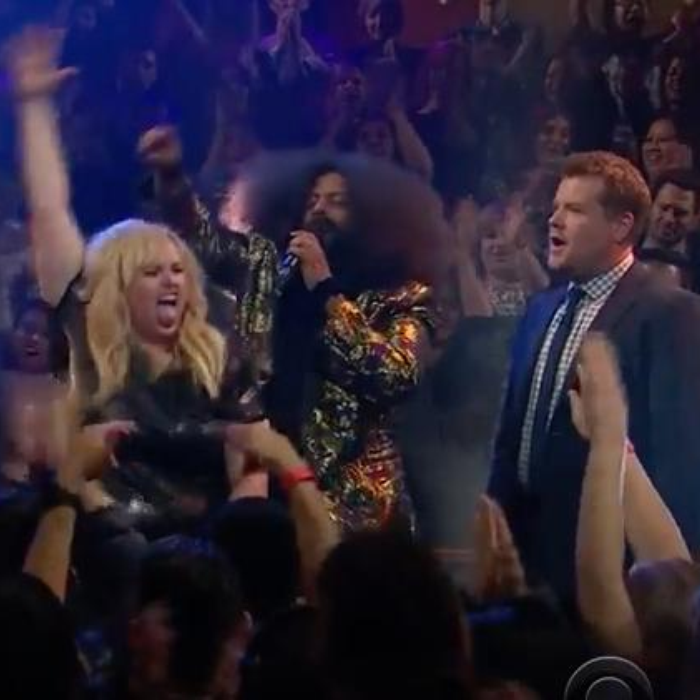 However, the winner was eventually crowned after Rebel stormed the stage and dropped the infamous line, "Carpool Karaoke, you think it's your big thing but everyone is thinking 'Shut up and let Adele sing!'"
Could it EVER get more personal than this rap battle?! We're already waiting to see who the next star to Drop The Mic will be…