Jake T Austin Has Spoken Out After It's Unearthed He IS Dating A Fangirl Who Tweeted Him For 5 Years
20 January 2016, 10:59 | Updated: 10 December 2018, 14:35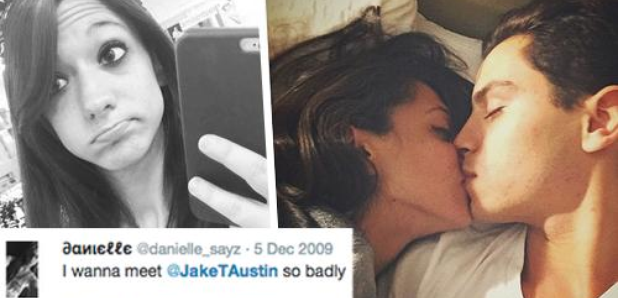 Take notes, fanfic is real and alive.
If you've somehow missed the inspirational story of how Jake T Austin and his girlfriend, Danielle came together, have a scroll down below, it gives hope to us all.
However the Disney star has finally spoken out and confirmed to the Huffington Post that he is indeed dating a girl he met after she tweeted him relentlessly for five years.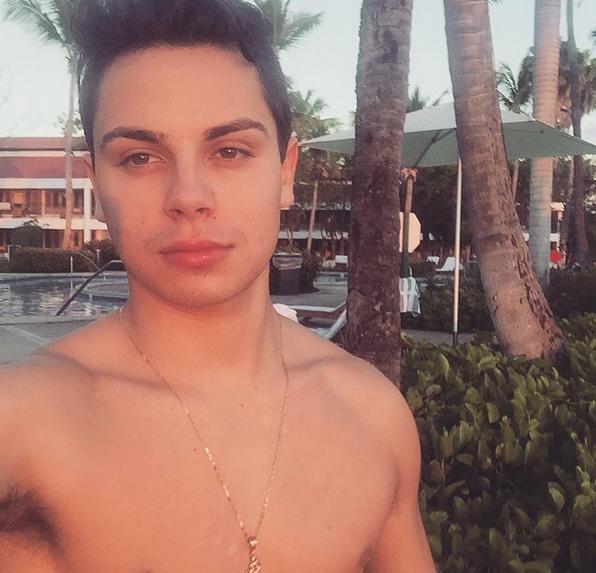 A representative for Austin provided the following statement:
"We're young and having fun just getting to know each other. It doesn't matter how you meet someone - on set, in a coffee shop, at school, or in the business. Sometimes you connect with people at the right moment & you just click."
So there you have it. Now if you don't mind, I've got some relentless tweeting to be getting on with...


Original Story:
Meet Jake T Austin, 21 year old American actor best known for his role as a young wizard in Disney series 'Wizards Of Waverly Place' (and a whole host of other stuff on the likes of Nickelodeon.)
He's got 1.3 million followers on Instagram
And 3.59 million Twitter followers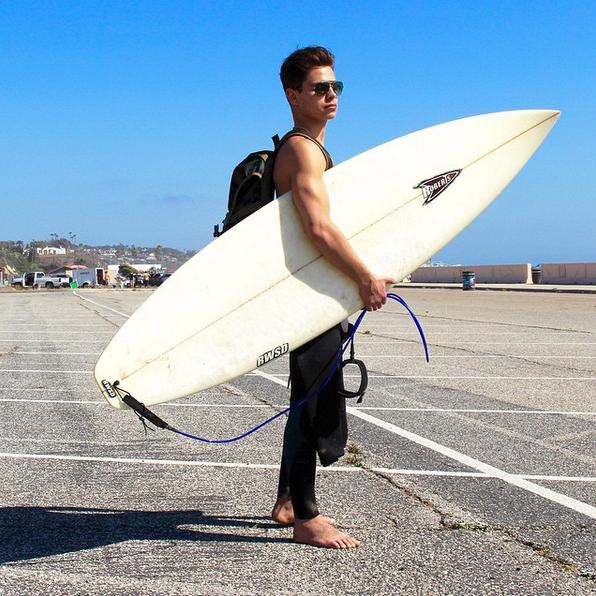 Basically, he's kind of a big deal, especially in America.
Now say hello to 22 year old Danielle who lives in New York.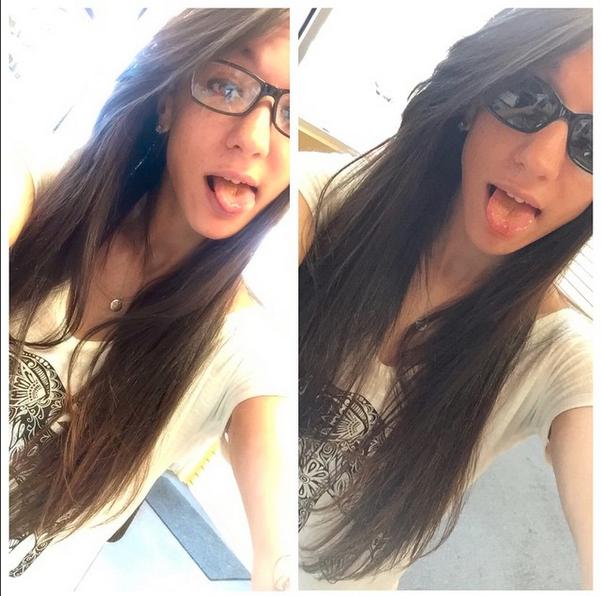 Danielle was just your typical fan-girl who, like most girls in America, thought Jake was a bit alright. Here's her first tweet to him back in 2009

She, REALLY liked him.

No but seriously, she fancied the bloody pants off him.

Posters of him in her room? Oh you betchya.

And like any fan-girl, all she wanted to do was meet him.

Well that day finally came back in 2011, at a signing in Planet Hollywood in NYC.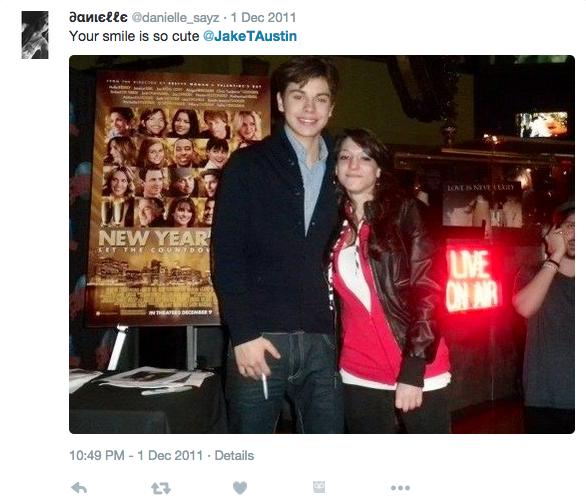 If we've not made it clear enough by now, Danielle just couldn't get enough of Jake, but who can blame her, he's an absolute dish.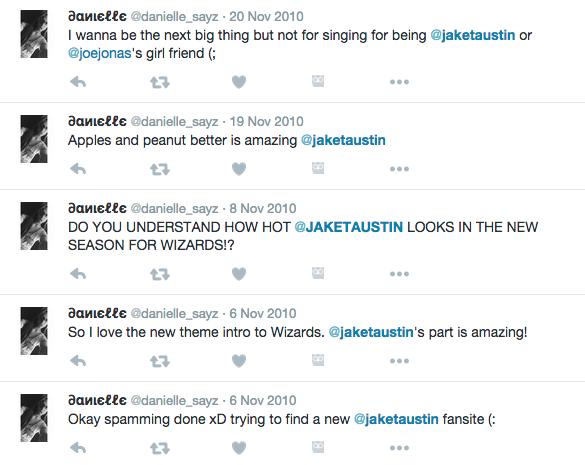 Finally the holiest of all days came for the life of a fangirl, when Jake followed her on Twitter.

Over the next few years, Danielle was just her usual 'totally-in-love-with-Jake' self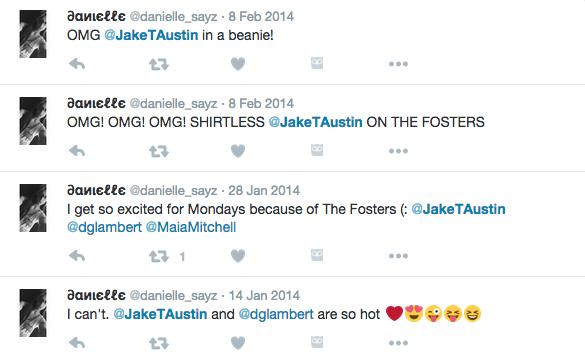 Now look, we could go on but let's just skip to the good bit because look... THEY'RE ACTUALLY A THING NOW.
Jake's 'crazy for her' and Danielle's said on Instagram "Every love story is beautiful, but ours is my favourite."
Guys, Fanfic is real and alive!