We've Found An Amazing Plug That Instantly Converts Your Current IPhone Into An IPhone 7
8 September 2016, 10:59 | Updated: 4 December 2017, 11:10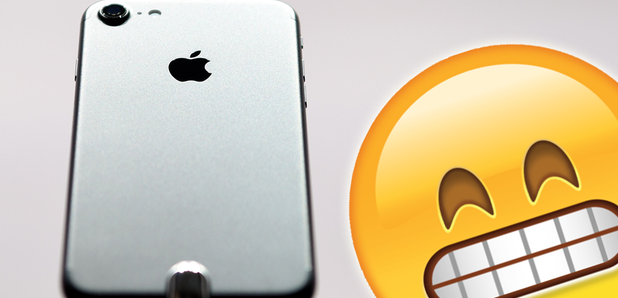 Now there's no waiting around for the official release date!
So the brand new iPhone has just been released.
The iPhone 7 was one of the most eagerly anticipated smartphones ever.
The leaks and rumours floating round before the official announcement from Apple were fairly accurate too.
The iPhone 7 will indeed be water resistant.
The iPhone 7 Plus will even have a dual lens camera.
But the biggest talking point has been the fact that the headphone jack is finally gone.
All this left people a bit underwhelmed with the new handset...
The iPhone 7 is water resistant but my phone is always dry anyways

— HOKAGE (@seksingHokage) September 8, 2016
Soooo the #iPhone7 is basically the same we've just lost the headphone jack which is a pretty damn useful thing

— Alice Snell (@beautybyalicee_) September 8, 2016
JUST SAVED MYSELF A LOT OF MONEY c: #AppleEvent pic.twitter.com/ZnoP4L9Ld4

— tier zinxx - lead (@zinxified) September 7, 2016
People are also pretty impatient these days.
We want everything NOW.
So how would you feel if we told you that you can upgrade your current iPhone 6 or 6S into an iPhone 7?
Well you can with the brand new PLUG.
It's an aluminium plug that fits straight into the headphone socket on your current iPhone.
Can't wait for iPhone 7? Upgrade today with Apple Plug. #OneLessThing https://t.co/3D0yack1ND

— Nicer Studio (@NicerStudio) September 7, 2016
The website for this exciting new product says, "This isn't 2009. Your phone doesn't have a floppy drive, and it shouldn't have a headphone connector either."
"When we made iPhone 6 and 6s, the world wasn't ready for the future. Now, it is. Apple Plug is the perfect solution."
"Fill in your archaic headphone connector with beautiful aluminium and plug yourself into the future."
Of course this is a hilarious parody of an official Apple product by Nicer Studio who feel that there's not that much difference between the iPhone 6 and 7.
You can't literally turn your current handset into an iPhone 7.
Soz.
We thought it was pretty hilarious though!
You may also like...