"Take Off Your Seatbelts And Do The Harlem Shake" - Is This The Best Safety Video Ever?
22 May 2015, 11:22 | Updated: 4 December 2017, 11:10
The Internetest safety video on the Internet
06:08
The biggest sensations on the Internet have all come together to make flying safer. Yes, really...
The most BORING part of flying has to be the safety demonstration.
Yes, we all know how important it is, but is it really that hard to put on a seatbelt?
We've been known to drift off during that part of the flying process, but Delta airlines have DEFINITELY remedied that!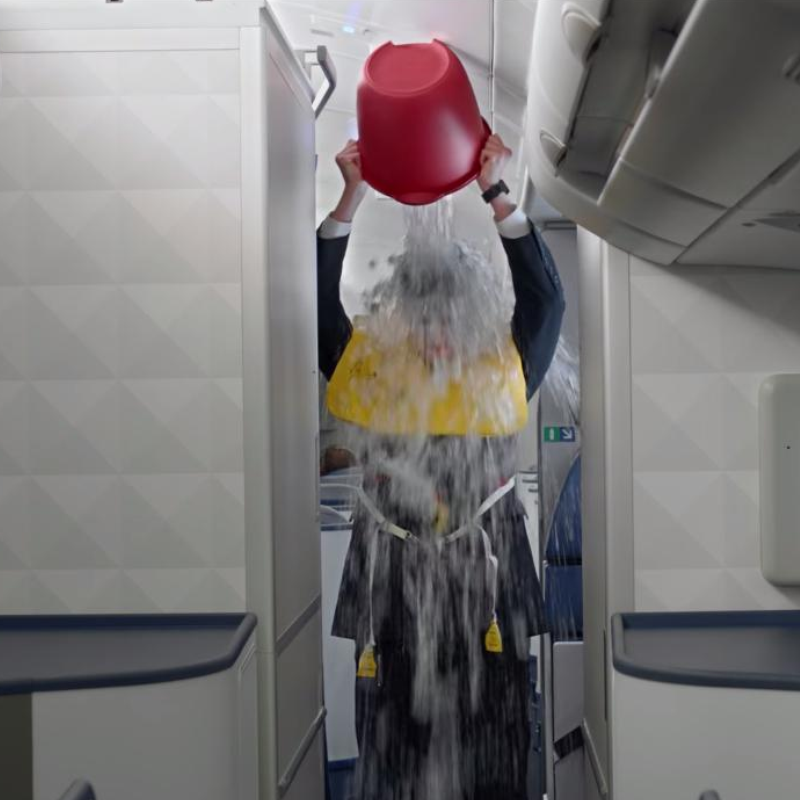 Their latest safety demonstration has enlisted help of the GREATEST stars of the Internet. From lovable characters like Keyboard Cat and the (now more grown up) "Charlie bit my finger" kids, to viral sensations like the Harlem Shake and the ice bucket challenge, the biggest pop culture references of our generation are there.
Demonstration videos in general are rather annoying, but have you ever wondered what annoys celebrities in real life? Check out the video below.