The Real Reason Campmates Wear Red Socks On 'I'm A Celeb' Has Been Revealed & It's Actually Disgusting
16 November 2017, 14:02 | Updated: 4 December 2017, 11:10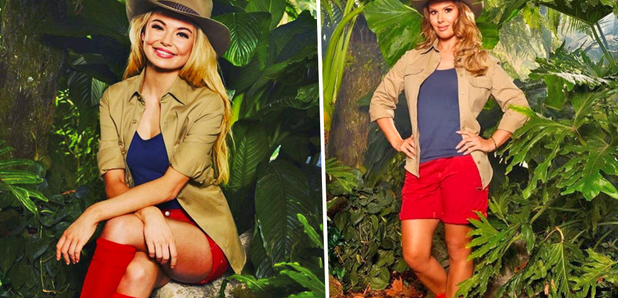 We've always wondered why they were made to wear red socks!
Whilst red socks are important in the 'I'm A Celebrity...Get Me Out Of Here' campmates, thankfully you won't need to grab a pair to wear in everyday life.
That's because there's a very specific reason why the campmates are made to wear them and it's all to do with those jungle insects!
> 'I'm A Celebrity...Get Me Out Of Here' - All Your Favourite Campmates Social Media Accounts
According to resident medic and fan favourite 'I'm A Celeb' star Bob, the celebs are made to wear red socks specifically becasue it means that blood from any insect bites the campmates receive won't show up on the TV.
Just imagine sitting down to watch your fave celebs having fun in the jungle and being greeted by feet covered in blood! That wouldn't be nice for anyone, especially if you're eating your dinner. So we're grateful for those scarlet socks.
But whilst that's a pretty interesting fact about the show that we had no idea about, it turns out it's not the only one.
Firstly, did you know that there are apparently 14 species of snake in the 'I'm A Celeb' jungle, but only seven are actually deadly?

Secondly, did you know that the rocks you see scattered around the camp are actually not rocks at all and are made from papier mache?
Consider yourself educated!
> Download Our Free App To Get All The Latest 'I'm A Celeb' News First!
Whilst you're here, check out what the 2017 campmates had to say just before entering the jungle...