11 Types Of Painfully Hungover People Who Need The New McDonald's UK Delivery Service ASAP
26 April 2017, 11:51 | Updated: 4 December 2017, 11:10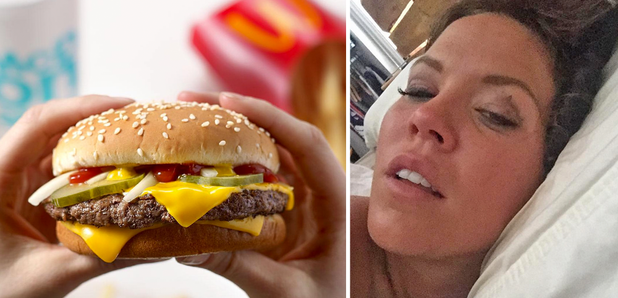 We've all been there!
So the rumours are true! McDonald's have confirmed that they're going to launch a home delivery service in the UK and it could be here as early as June.
An official spokesperson for Maccy D's revealed, "Listening to our customers, we know that this is a route they would like us to explore, and I can confirm that we are looking to launch a small delivery pilot this summer."
AMAZING!
But we all know that the one time you really need McDonald's to get you back to your best is when you're hungover AF. So here's 11 people who we guarantee can't wait for this new service to launch...
1. When you wake up with yesterday's make up on and half your eyelash hanging off...
2. No description needed. Someone get this guy a Big Mac ASAP!
3. When you wonder why your mates aren't as hungover as you...
4. When you just can't move from the sofa...
5. When you can't even lift your head up to take a selfie the next day...
6. When even a trip to the beach doesn't make you feel better...
7. When crawling up into a ball in the back of your mate's car has no effect...
8. When opening your eyes is too much work...
9. When cute filters can't even cheer you up...
10. When you don't even remember why you're hungover...
11. When you're definitely gonna need large fries with that...
You may also like...