This Insanely Hot Guy Travels The World Eating Pizza & Proves Life Isn't Fair
10 November 2016, 10:07 | Updated: 4 December 2017, 11:10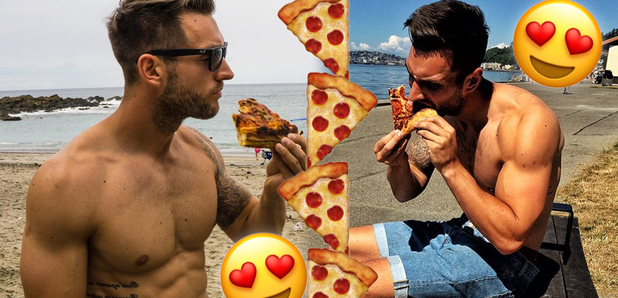 We NEED to know how he maintains those abs!
We thought the perfect way to enjoy pizza was during a weekend in, wearing joggers and watching trashy TV.
Well, it turns out we were wrong... VERY wrong!
> Celebrity Snapchat Usernames - Your ULTIMATE Guide To Stalking Your Fave Stars
Meet Phil Duncan, a cheeky scouse lad living it up in Seattle. He doesn't just like pizza, he LOVES it.
So much so, that he actually travels the WORLD just to taste different pizzas.
Talk about pepperoni passion!
Phil started sharing pics of his travels on Instagram, but when his mates started to like pictures of pizza more than idyllic beach shots and classic architecture, he had a plan... why not dedicate his Insta to his favourite food.
"I have always loved pizza. I have even eaten pizza for my Christmas dinner since I can remember." he told Mashable.
"Last Christmas I was in Rio and managed to find a pizzeria which was open on Christmas day to keep my tradition alive. I was a really fussy eater growing up, so pizza was always the safest and best food to go to."
Phil's managed to rack up over 20k Instagram followers, eager to see what his next slice will look like.
Oh, and if you're wondering where the best pizza in the world is - our new hero reckons it's New York.
#LifeGoals
You May Also Like...