Honey G's Recently Uncovered Life As A Budding Sports Star Will Make You Question Everything
9 November 2016, 12:04 | Updated: 4 December 2017, 11:10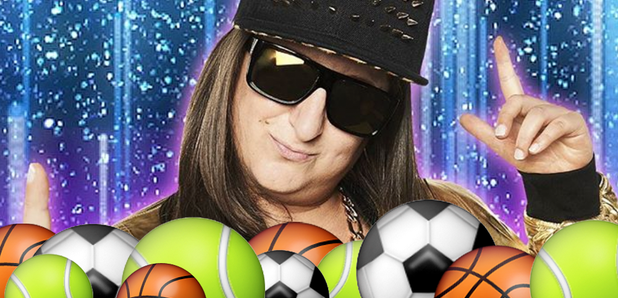 We know Honey G as the X Factor rapper who continues to split public opinion every week, but she wasn't always destined to be a rapper...
Whether you love her or hate her, Honey G has become the standout star of this year's X Factor series.
She's still in the running to win the show and support for her hasn't shown any signs of slowing down.
But one thing that may surprise some people is the fact that Honey G wasn't always destined to be a household rap icon.
Whilst we recently discovered songs and mixes that she'd created a few years ago, it seems the X Factor fave was destined for sporting greatness whilst at school.
It turns out that Honey G, whose real name is Anna Georgette Gilford, was a pupil at Dr. Challoner's in Little Chalfont, Buckinghamshire and whilst she was there, she was known for her sporting prowess.
So much so that between 1997-1999, Honey G was actually the captain of the school's tennis team!
Hopefully she didn't wear those sunglasses when she played though!
Passed through Global Radio today for an exclusive interview. Stay tuned.@TheXFactorUSA @XtraFactorLIVE @XtraFactor @globalradio pic.twitter.com/UYPZFfN1a2

— HONEY G - RAP ARTIST (@The_Honey_G) October 26, 2016
Life could've been so different and instead of seeing her perform on stage every Saturday on X Factor, we could've spent every year supporting her on the grass courts at Wimbledon.
That would've been incredible!
Maybe if she wins X Factor, Honey G will release a tennis themed winners single?
'Ace Ace Baby' anyone?
You may also like...