Fans Think Holly Hagan Just Hinted That She Might Consider Coming Back To Geordie Shore?!
7 April 2017, 14:41 | Updated: 4 December 2017, 11:10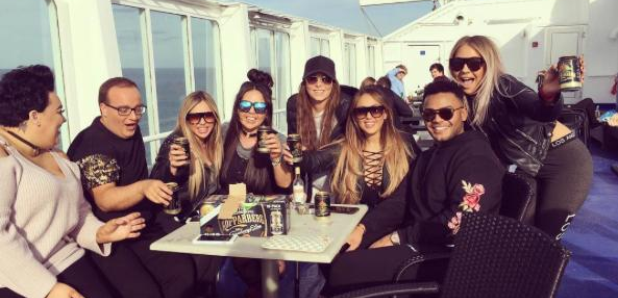 It's just not the same without her!
The original Geordie Shore cast might be slowly dwindling but it looks like one of our favourites might be coming back – if this new photo is anything to go by!
Holly's been hanging out in Amsterdam with some of her Geordie Shore cast members including Nathan Henry and Sophie Kasaei, which has led fans to believe that she might be planning a comeback.
Sophie herself left the show and has recently returned as a full-time cast member, so fans were quick to ask whether Holly might be thinking of doing the same.
@HollyGShore @NathanHGShore @SophieKasaei_ Is it something you'd reconsider? It just isn't the same watching it without you on it! #TooMuchChange

— Shaun Cooper (@ShaunJC90) April 7, 2017
@HollyGShore @NathanHGShore @SophieKasaei_ you need to get back on GShore your replacements are oddballs freaks

— Lisa (@Lisaaky) April 7, 2017
@HollyGShore @NathanHGShore @SophieKasaei_ I don't think you will , the likes of you Charlotte and Vicki gave made it now so you don't need the show but the show needs you

— richard gallagher (@richyg2215) April 7, 2017
@HollyGShore @NathanHGShore @SophieKasaei_ Sooo wish you were tho not the same without all the originals

— Millie Lloyd (@265922d528af479) April 7, 2017
So @HollyGShore was with her cast mates and that means she coming back? Alright. I wish .

— geordieshorefan (@geordieeshore_) April 6, 2017
However, it looks like we might have a while longer to wait before we see Holly back in the house, as a friend of hers told The Sun, "Holly's just on holiday with Sophie and Nathan, she's not billed to come back yet. But who knows what she'll do in the future, there's always a chance but it's not happening right now."
Holly left the show six months ago after Charlotte Crosby walked out and a friend said at the time, "She's got her own projects to follow and there's a whole new cast that's come in and she's feeling that it's really time to move on.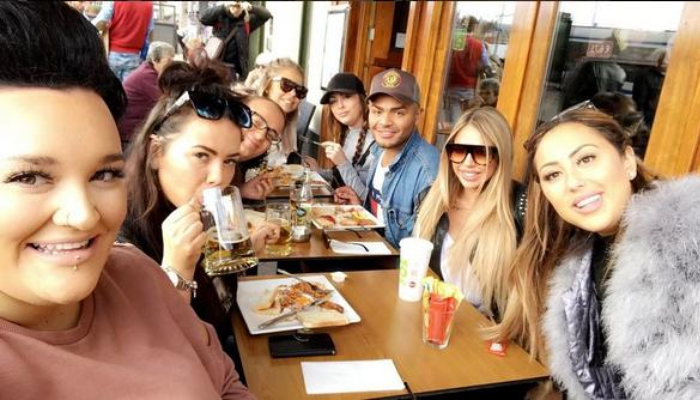 "It ultimately comes down to Charlotte Crosby quitting, it prompted her to do something that she'd been thinking about for a while. Producers asked her to reconsider but she stuck to her guns. Gaz has openly admittedly that he doesn't see himself on the show beyond next year and wants to leave for a new life in Oz while Vicky Pattison is long gone. Holly felt it was time to follow suit and make that change."
We'd love to see her back in the future – Holly, make it happen!