There Are Two Christmas Songs That Earn MORE Every Year Than Mariah Carey!
23 December 2016, 15:30 | Updated: 10 December 2018, 13:25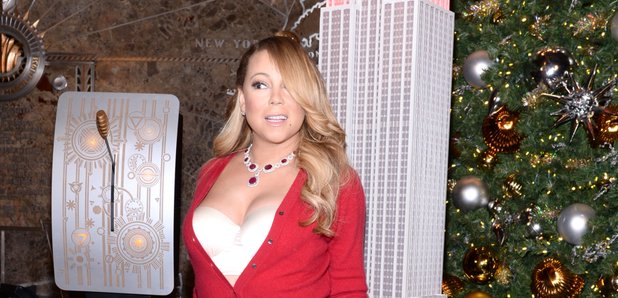 But still... you wouldn't turn your nose up at £375k, would you Mariah?
There's only a few more days left of listening to nothing but absolute festive bangers - but did you ever sit and work out how much the acts behind the classics earn in royalties each year?
Of course you didn't - you're too busy eating mince pies and dodging awkward questions from your grandma...
> Capital's A-Z Of 2016: Everything GOOD About The Last 12 Months Worth Remembering
Well, fortunately, someone from The Mail HAS worked out how much each of the big Christmas songs earns their artist each year - and the numbers are HUGE!
It might not be surprising that we're talking hundreds of grand per song, but we were pretty shocked that Mariah Carey's EPIC 'All I Want For Christmas' didn't come out on top!
Check out the full top 10 below.
1. Slade - 'Merry Christmas Everybody' - £500,000/yr
2. The Pogues feat. Kirsty McColl - 'Fairytale Of New York' - £400,000/yr
3. Mariah Carey - 'All I Want For Christmas Is You' - £376,000/yr
4. Bing Crosby - 'White Christmas' - £328,000/yr
5. Wham! - 'Last Christmas' £300,000/yr
6. Paul McCartney - 'Wonderful Christmas Time' - £260,000/yr
7. Jona Lewie - 'Stop The Cavalry' - £120,000/yr
8. The Pretenders - '2000 Miles' - £102,000/yr
9. Cliff Richard - 'Mistletoe & Wine' - £100,000/yr
10. East 17 - 'Stay Another Day' - £97,000/yr
You May Also Like...