Harry Styles' Guitarist Mitch Rowland: Age, Instagram & How He Met Harry
16 March 2021, 10:00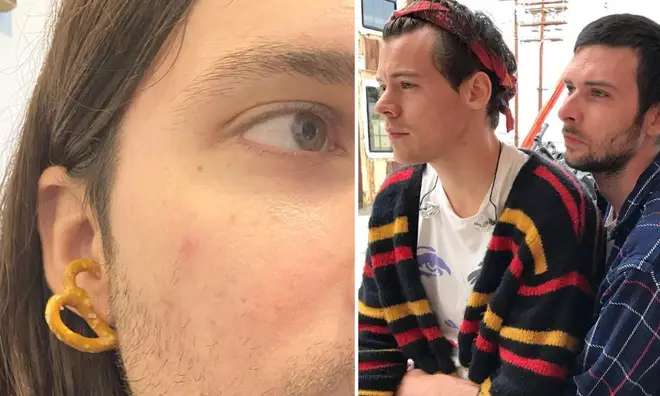 Harry Styles' guitarist Mitch Rowland gets a lot of love from fans. But who is he and how did he come to join the 'Golden' singer's band? Here's everything you need to know, from his age, Instagram and songwriting credits..
Harry Styles' guitarist Mitch Rowland helped the 'Watermelon Sugar' singer write and record his Grammy nominated album 'Fine Line' and has toured with the 'Adore You' star in his backing band.
He is also one of his best friends and came into Harry's life by accident, having literally been working in a pizza shop before landing a spot in his band.
So, who is he and how did this incredible big break come about? Let's take a look…
Harry Styles' Worst Outfits Don't Exist – A Ranking Of His Top 10 Looks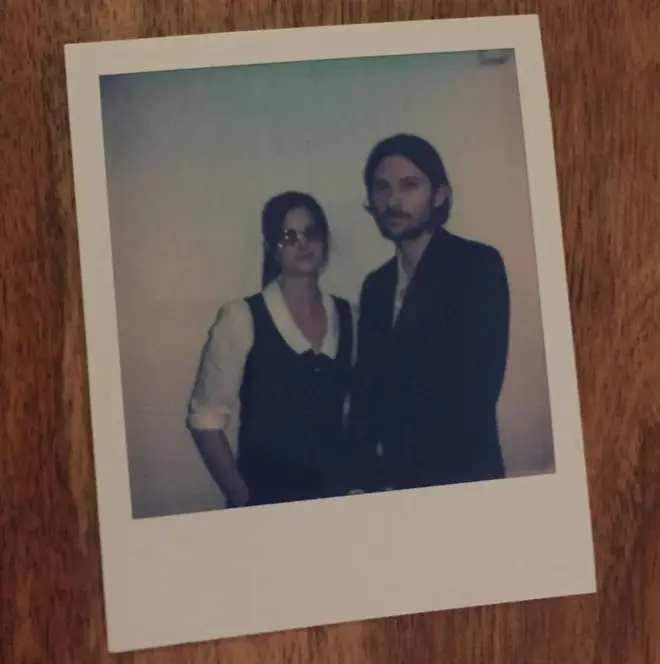 Who is Mitch Rowland?
Mitch Rowland is a songwriter, guitarist and drummer best known for being part of Harry Styles' backing band.
He co-wrote 9 out of the 10 songs on Harry's debut album, including 'Sign of the Times'.
On 'Fine Line', Mitch is credited on six songs including 'Golden' and 'To Be So Lonely'.
In short, he's hella talented.
How old is Mitch Rowland? What's his age?
Mitch was born on 13th July 1988, making him 32 years old.
How did Harry Styles meet Mitch Rowland?
Before landing a spot in Harry's band, Mitch was working in a pizza shop!
He was living with Harry's sound engineer when he was asked to stand in as a last minute replacement after a session musician dropped out while Haz was making his debut album.
Mitch had never been in a studio before, but Harry knew he had a lot of talent.
He said of their first meeting: "He came in and he was just a monster."
"The second day he couldn't come down because he had to do a shift in the pizza shop."
The pair are now best friends...(Why doesn't this stuff ever happen to me?!)
can we take a second to appreciate and congratulate mitch rowland please.. like that man went from working in a pizza shop and one day being asked to play guitar for harry styles to then winning a grammy for a song he helped harry write. that's crazy.

— banana bread avery | HRAMMYS ERA (@finelineave) March 15, 2021
Did Mitch Rowland and Sarah Jones get married?
Mitch is in a relationship with Sarah Jones, who is the drummer in his band!
The pair are expecting their first child together, which is just about the purest thing in the world.
They have been dating for a while but they are not married just yet- but we know Haz will be looking slick if the big day does ever come!
What is Mitch Rowland's Instagram?
Mitch, thanks to his superstar ties, has amassed half a million Instagram followers, and yes, Harry follows him!
You can follow him at @mitchrowland.
Where is Mitch Rowland from?
Mitch Rowland is from America.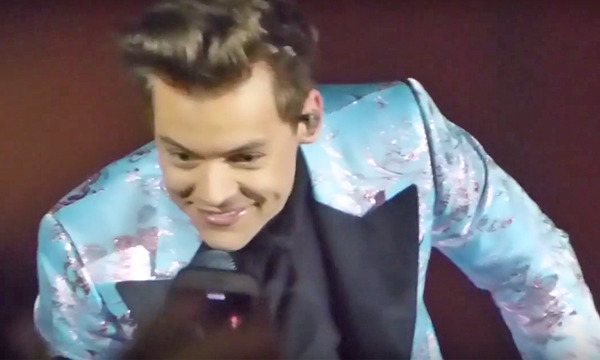 Harry Styles Calls Out A Fan For Texting At His Show
> Grab Our App To For All The Latest Celebrity & Music News