Netflix Just Tweeted About The Father Of THAT Gilmore Girls Pregnancy & Now We're Confused AF
30 December 2016, 15:55 | Updated: 4 December 2017, 11:10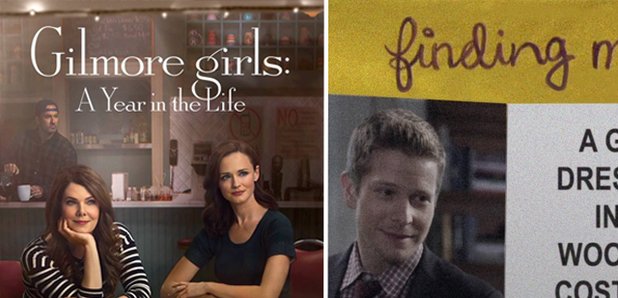 CAUTION: THIS ARTICLE CONTAINS ALL THE SPOILERS.
We near on had an emotional breakdown whilst watching the revival of Gilmore Girls.
TOO MANY EMOTIONS. CAN'T COPE.
Pic: Facebook
It was all going so well. Lorelai and Luke FINALLY ended up together whilst Rory was going to write a book about her and her mother's lives. (Which, FYI, we could totally see them turning into a spin-off TV show, no?)
And then the bombshell was dropped.
The bombshell of all bombshells. Something that nothing could've prepared us for.
RORY. IS. PREGNANT.
And that was it. It ended. Finished. And we were just sat there like "WE NEED MORE ANSWERS, GODDAMMIT".
And then, to make things even worse, Netflix - the streaming service responsible for bringing us Gilmore Girls: A Year In The Life - tweeted this:
Where's an eighth grade science fair when you need one? #GilmoreGirls pic.twitter.com/6qYnjbn32q

— Netflix US (@netflix) December 28, 2016
The tweet is obviously referring to April's science fair experiment that allowed her to find out who her Dad was.
SPOILER ALERT: It was Luke.
We can only think that by Netflix Tweeting that, it's basically them confirming that we're getting another series. No?
You May Also Like...