WATCH: Gigi Hadid Walked The Catwalk With Only One Shoe But Styled It Out Like A Pro
12 September 2017, 12:10 | Updated: 4 December 2017, 11:10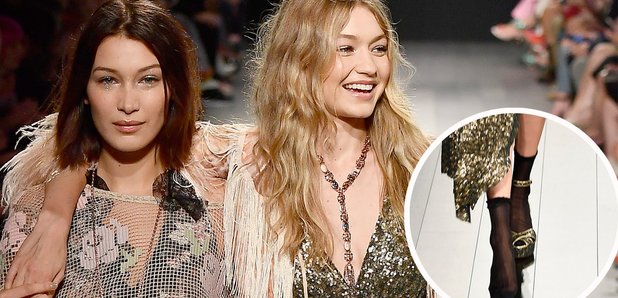 The model lost one of her high heels as she walked in New York Fashion Week.
Wardrobe malfunctions are annoying at the best of times but when you've got the world's eyes on you as you walk on the runway at New York Fashion Week, they're less than ideal – as Gigi Hadid found out when she lost a shoe this week.
Gigi was walking for Anna Sui this week, when she managed to lose a high heel right at the beginning of the catwalk. Obviously, being the pro she is, she didn't et a lost shoe faze her…
… she just walked along with one shoe on, pretending nothing was wrong, obvs!
Blink and you'd have missed it, Gigi literally walked along on the tiptoes of her shoeless foot so damn well, if you didn't happen to look at her feet you would never have known.
We're hella impressed – that's one serious save, Gigi!