This Male Model Is Apparently Gigi Hadid's Double – But He Looks Like A LOT Of Other Stars Too
20 August 2015, 15:53 | Updated: 4 December 2017, 11:10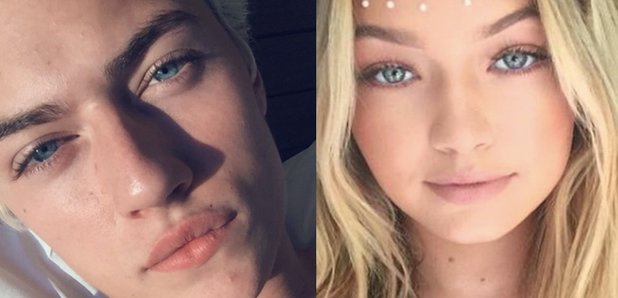 When the internet basically called Gigi Hadid and Lucky Blue Smith identical twins, we couldn't help but think he looked equally similar to some other famous faces…
This week, the Internet was in a serious flap about this male model that fans were claiming looked EXACTLY like Victoria's Secret model Gigi Hadid's double…
Well, nobody can deny they are a gorgeous pair who are pretty much #FaceGoals all round, but… well… he looks about as much like her as any guy looks like a girl with similar-ish features. Aka, both stunning but definitely NOT twins.
If you think he and Gigi lookalike, wait 'til you see the host of other stars this male model looks equally as much like.
Robert Pattinson
Yep, they've both got cheekbones that you could grate cheese on, eyes you could drown in and the perfect far away stare. There's definitely a touch of Edward Cullen about Lucky Blue!
Here's Lucky:
And here's Rob as Edward Cullen: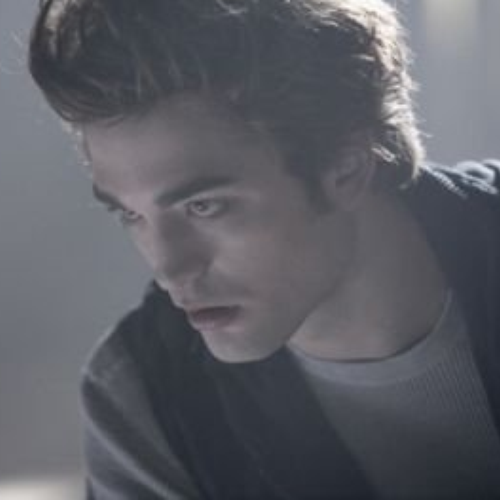 Justin Bieber
They're both hot men who don't mind posing with their tops off. Aside from the tattoos, there's definitely a hint of the Biebs, if you look hard enough. (Tbh, we were kind of distracted by their bods to notice much else. Soz).
Here's Lucky…
And here's Justin…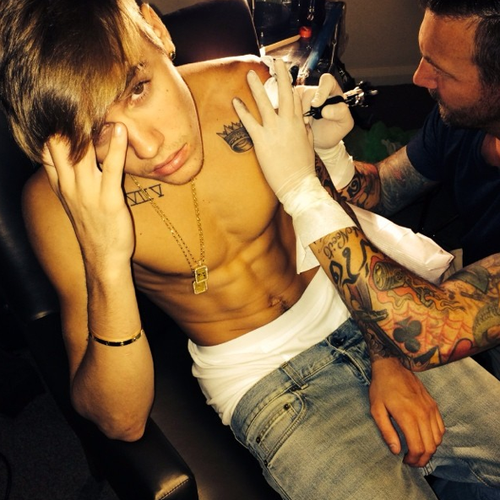 Tilda Swinton
She's a veteran actress and fashion muse, and with that amazing crop of blonde hair fashioned into a messy quiff, we couldn't help but notice that he's been taking hair inspo from Tilda Swinton herself.
Here's Lucky…
And here's Tilda…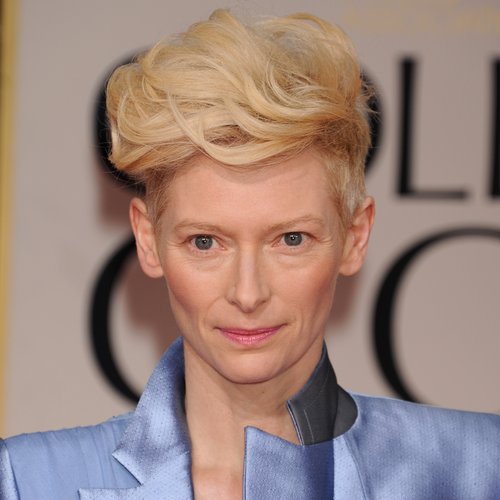 Sam Smith
Proof Gigi is 'Not The Only One' he looks like (soz, we went there), Lucky also has the moody pout down to a tee, just like a certain Mr Smith.
Here's Lucky…
And here's Sam…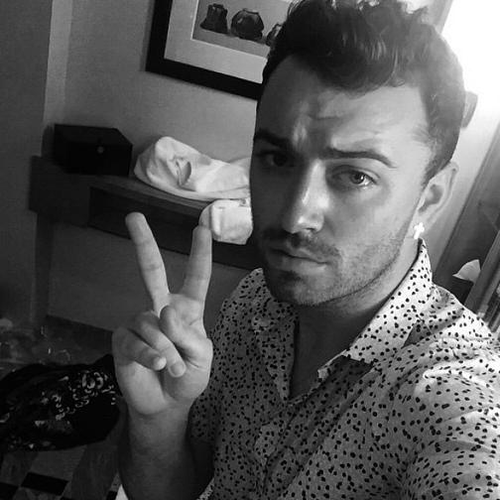 Miley Cyrus
Hey, where have we seen that hair before?! Oh yeah, it was in Miley's Paper magazine shoot where she casually gave a pig a naked cuddle.
Here's Lucky…
And here's Miley…
Years & Years' Olly Alexander
Blue eyes? Check. Messy bleach blonde hair? Check. But can he sing though? Well… we don't know about Lucky, but we like to hope so!
Here's Lucky…
And here's Olly…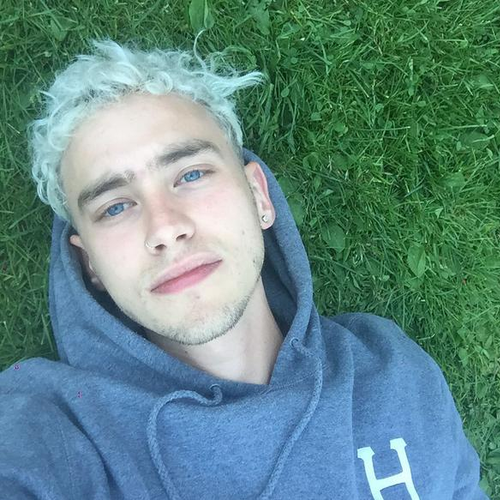 Cara Delevingne
With those eyebrows, this was a comparison that was ALWAYS going to happen - but Lucky beat us to the punch, and posted his own comparison and we can TOTALLY see it.
Spike from Buffy The Vampire Slayer
SRSLY. Spike (aka James Marsters) was totally our teenage crush in the Buffy The Vampire Slayer days, and we can see a LOT of him when we look at this other bleach blonde hotty.
Here's Lucky…
And here's Spike…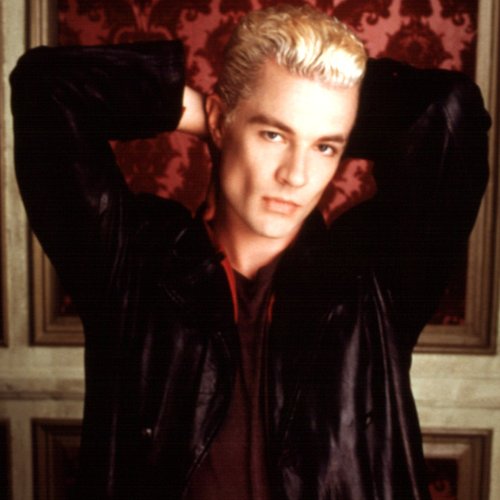 Kylie Jenner
THAT POUT DOE!!! We never thought a guy could give us this much lip envy but it's happened.
Here's Lucky…
And here's Kylie…
Cara Delevingne
He's not just looked like celebs since he grew up - he was basically Cara Delevingne's twin when they were kids. Now THIS is kinda weird, right?
Here's Lucky…
And here's Cara…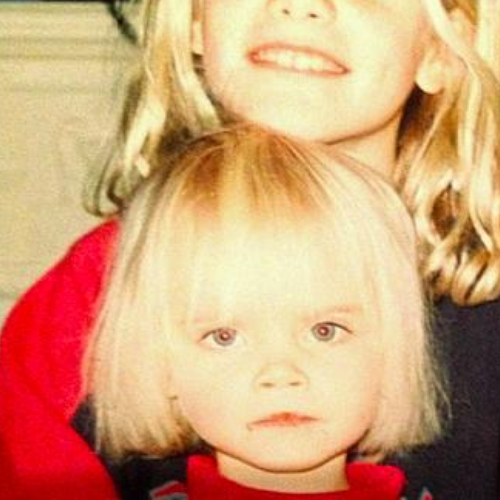 Jedward
With a quiff this enormous, only one pop duo could spring to mind - Jedward! We're still in awe of they get those quiffs to stand up - Lucky's not having as much luck (lol) with his, by the looks of things.
Here's Lucky…
And here's Jedward…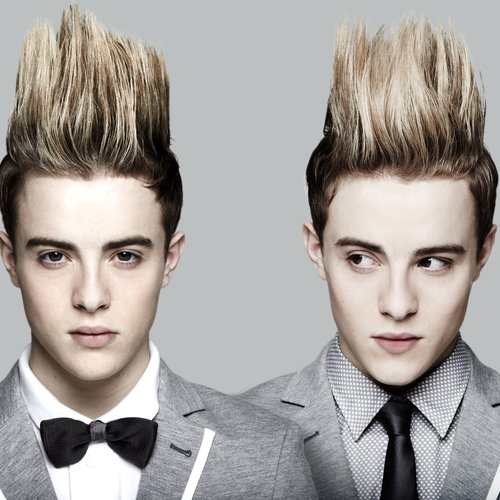 Martin Garrix
We've done all the blonde comparisons under the sun, but when we stumbled across a rare dark haired snap of Lucky, he actually turned out to look a LOT like our fave young DJ superstar, Martin Garrix. FIT.
Here's Lucky…
And here's Martin…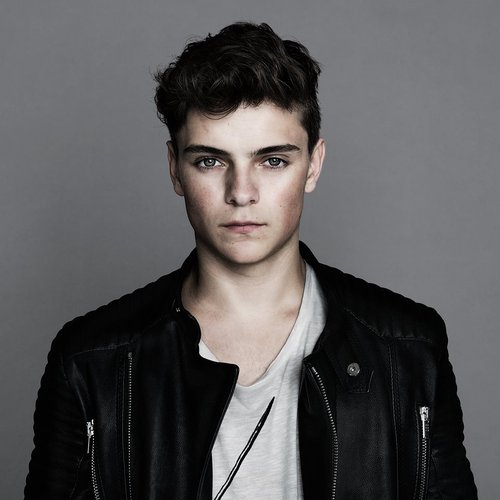 So there you have it, you could pretty much compare this guy to everyone. Does he look like Gigi Hadid? Not that much. Is he a super hotty? BIG yes. So what better excuse to stare at a load of pics of him and other fitties too?