WATCH: Will Smith Grabs A Mic And Raps To 'Gettin' Jiggy With It' On David Letterman
23 February 2015, 12:30 | Updated: 4 December 2017, 11:10
Will Smith Raps For The Late Show Audience - David Letterman
02:49
The blockbuster a-lister drops a verse to his 1998 mega-hit, and we CANNOT stop watching it.
It feels like it's 1998 all OVER again... and we're loving it!
Yep, to kickstart his latest interview appearance on David Letterman's show this past weekend Will Smith just COULDN'T resist cracking out a quick rap to one of his old-school pop hits.
While entering the set to the sound of 'Getting Jiggy With It' Will did the formalities of greeting the iconic chat-show host and having a quick hug, before racing to the other side of the stage, grabbing a mic and dropping a quick verse...to HUGE cheers from the studio audience!
He may be a big-time Hollywood A-lister these days... but clearly Will Smith has STILL got it when it comes to his rapping skills!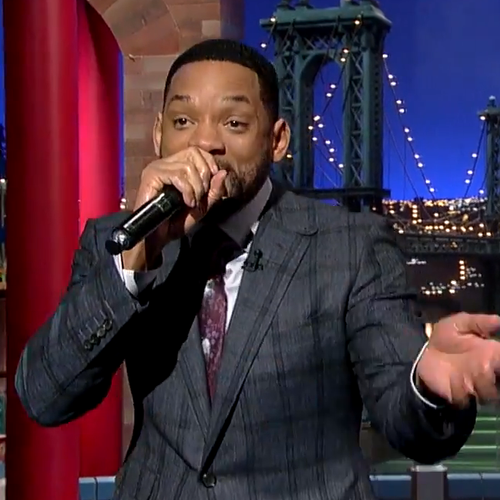 You may also like...