Geordie Shore's Zahida Allen Hits Back At Body Shamers, Admitting Her Anorexia Battle
24 August 2017, 10:34 | Updated: 4 December 2017, 11:10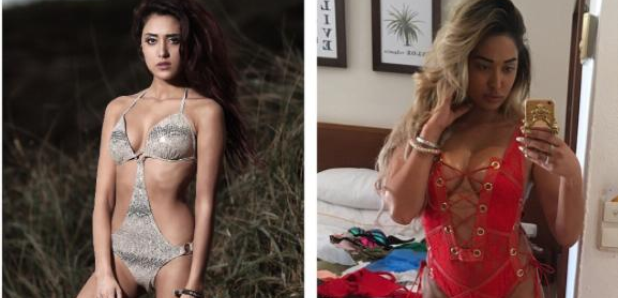 The Geordie Shore and Ex On The Beach star hit back at people calling her "pregnant".
Being in the public eye comes with a lot of amazing experiences but also some horrible ones too – and Zahida Allen is the latest star to hit back at body shamers on Instagram, revealing her previous battle with anorexia.
Zahida – who appeared on Ex On The Beach as well as one series of Geordie Shore – took to Instagram to post a shocking before and after photo of her body, showing her looking skinny and emaciated as a teenager and her healthy frame today.
She revealed her battle with an eating disorder, and how much it hurts when people accuse her of being pregnant if she is snapped at a moment when her stomach is a little bloated due to swelling from her stomach ulcers.
Her heartbreaking message read, "I can't believe I am even posting this. But I feel like I have no choice. I know I don't have to explain myself to anybody but I am SICK of having to deal with people calling me pregnant.
"It's not nice to receive messages of random people saying 'how come you're always drinking if you are pregnant?' When have I ever said I am? If I was, I most definitely would not be going on nights out drinking. When I was younger I suffered from health issues, I was anorexic at one point and on the road to recovery I was bang into modelling where certain people told me I had to remain a certain size & it was slowly I realised that it was wrong.
"On the left, that's me 18 years old, pale, unhealthy, my ribs sticking out. That wasn't a good enough then and the size I am isn't good enough now. The size I am currently, is the biggest I have ever been and tbh I am quite happy that I don't look like the image on the left anymore. I don't even recognise myself.
"I never air my personal issues on social media that's why no one knows about any of my health issues. But to the people who constantly comment on my photos, my boyfriends photos and even some pictures my family have uploaded & even direct message me to say 'definitely pregnant' - I have stomach swelling problems. I had ulcers in my stomach and oesophagus which still cause problems and I swell around my ribs and belly, I can't help it when that happens.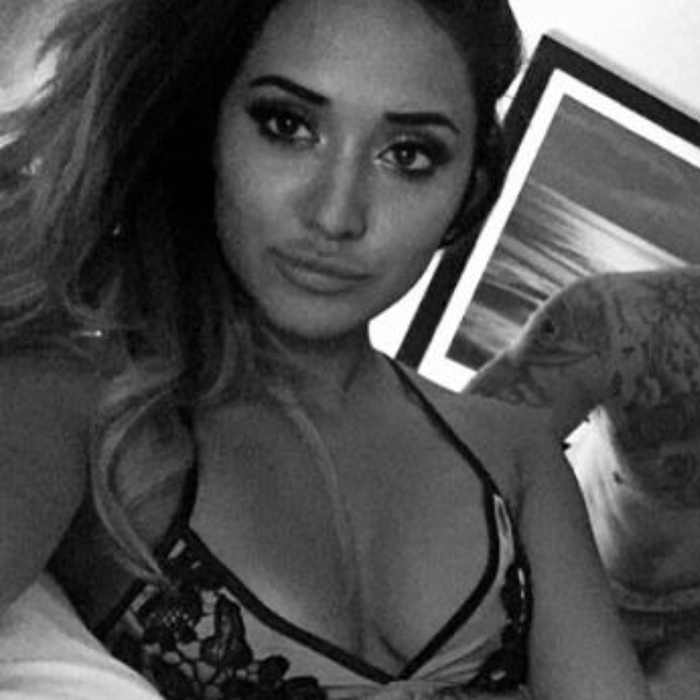 "But just because this happens why should I be forced to cover my stomach up? Why shouldn't I wear bikinis on holiday like any other normal 23 year old girl? Why am I too fat now? Why is Sean too good for me just because other people say that's the case? Why am I disgusting for putting weight on? You don't know anything. Think before you speak!!

"And to every person who has been kind enough to stick up for me when I have gave up, thank you so much. I see all of your nice comments and you have no idea how grateful I really am. 
And @sean9pratt puts up with my anxiety and crying every single day, every time I doubt myself, he gives me the confidence to believe, he makes me feel confident every time I don't feel good enough. I love you so much."
For what it's worth, we think you look incredible, Zahida – don't let the trolls get you down!