Geordie Shore's Sophie Kasaei Reveals Cruel Trolls Told Her To "Lose Weight Or Kill Herself"
2 August 2017, 15:32 | Updated: 4 December 2017, 11:10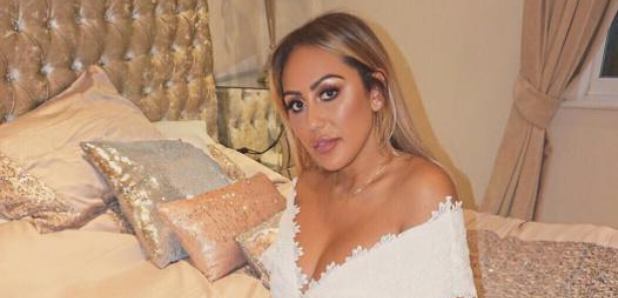 It's just heartbreaking.
Geordie Shore's Sophie Kasaei has opened up about the horrific bullying she gets on social media about her weight and it's pretty heartbreaking.
Sophie revealed that she's used to trolls making comments about her size and tends to ignore them, but was left "terrified" after one particular keyboard warrior cruelly told her to "lose weight or kill yourself".
Sophie told the Daily Mail, "I've been getting negative tweets about my weight for ages now - but nothing as vile as this. I'd almost got used to it and have been able to just blank it out or laugh it off.
"People have told me I'm fat and disgusting and don't deserve to have a hot boyfriend, but when I got this tweet, it made my blood run cold. I was in shock then burst into floods of tears. I am actually terrified that there are people out there who could even think this, let alone write it and send it to me.
"I know I'm not alone and other people in the public eye have had this kind of abuse, but no-one deserves to be on the receiving end of this. I've been told I ought to go to the police but am not sure if they'd take it seriously.
"I know I don't look like a lot of other girls on TV - all the girls on Geordie Shore have lost weight now and look great - but that doesn't mean it's ok to fat shame me like this. I've never said I was a model for God's sake. I'd love to see what this person looks like - I bet they're no oil painting.
"I just wish they'd realise that just because you're on the telly doesn't mean you don't have feelings."
As well as directing abuse at her, people have also yelled horrible things about her at her DJ and professional bodybuilder boyfriend, Joel Corry, during appearances. She explained, "People have shouted stuff at him when he's DJ-ing about me. He won't say what they said, but I know it's bad and it upsets him."
People can be awful – we reckon Sophie looks great as she is, and it's never OK to say such horrific things to anyone, regardless if they're a celebrity or not!