Only ONE Of The 8 New Geordie Shore Cast Members Has Been Kept On Permanently
3 March 2017, 12:17 | Updated: 4 December 2017, 11:10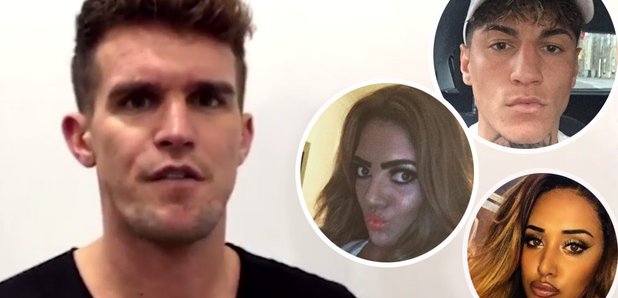 Well, Gaz Beadle did say the newbies might only be around for an episode or two…
Back in November last year, a whole host of new cast members were announced to be joining Geordie Shore - but only one of them has actually made it to be a permanent cast member!
After a bunch of new guys and girls were added to the next series, entitled New Radgie Rampage, it turns out only Abbie Holborn made the cut to be kept on long-term.
A source told The Sun that the 19 year old made an impression on producers after hooking up with Aaron Chalmers. The revealed, "Abbie made an amazing impression on all the cast and the crew who film the show.
"They fell in love with her from day one, she's so bubbly and fun to be around. Abbie is stunning and could be a real heart-breaker. She got with Aaron while they were filming and fitted in perfectly with everyone."
The other newbies that will be appearing in the next series include Billy Phillips, Sarah Goodhart, Zahida Allen, Chelsea Barber, Elettra Lamborghini, Eve Shannon and Sam Bentham, but none of these made as much of a mark as Abbie.
The source added, "Abbie blew them out of the water. Anything could happen but right now, she's leading the pack and will be back."
When the newbies were announced last year, it was safe to say neither the original cast nor the fans were very happy about it… But Gaz quickly assured people it might not be a permanent measure.
Gary Beadle – one of the only remaining cast members from the very first series – spoke out about the newbies, and claimed they might only be in the show for an episode or two.
Speaking to MTV, Gary explained, "Right everyone, I've taken a few minutes out of filming just to tell everyone to chill out. On social media everyone's saying this and saying that and it's like Chinese Whispers.
"Anna's got us back in the house and it's no different to any times before. The Big Birthday Battle, she made me and Charlotte in charge of the teams, she's had us partying all around the world, she made Vicky the boss once, she even made us make a thousand origami birds, no one ever knows what Anna is doing and we don't this time.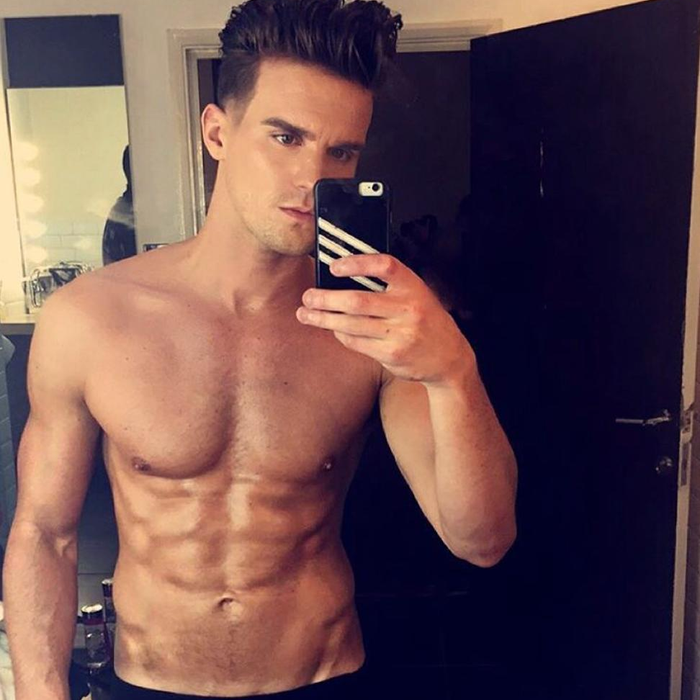 "Yes there might be a few new faces on nights out with us, that doesn't mean they're staying forever, maybe they'll stay for a day, maybe they'll stay for the next series, nobody knows, we don't even know yet! But it's trial and error. No one is replacing anybody so chill out because this Chinese whispers is getting ridiculous."
So far we have seen Sarah Goodhart, Abbey Holborn, Zahida Allen, Billy Phillips and Eve Shannon join the cast on nights out filmed for series 14 – and it's safe to say Holly Hagan and Charlotte Crosby were less than impressed.
Holly took to Twitter and Instagram to slate their "replacements" and Chloe Ferry was suspended from the show for a week after apparently kicking Zahida in the head after a row.
RIP to the Gshore we once knew. So glad I was there from day one. Never be the same @Charlottegshore

— H O L L Y H A G A N (@HollyGShore) November 14, 2016
But it's not the only controversy the cast faced that week - they were apparently booed by a full club while filming for the series in The Riverside in Newcastle.
An eyewitness told The Sun, "It all kicked off. The bar staff at the venue were talking about how rude they were. The security were also being rude to the staff and regular clubbers, it was like they were guarding Hollywood A-listers not drunk reality stars!"
Video soon emerged of people in the club jeering "who the f***ing hell are you" at the cast - including Gaz and Aaron Chalmers - on the VIP balcony of the venue.
While it looks like most of the newbies won't be around for long, we're already looking forward to series 14 hitting our screens!