Gaz Beadle Slept With Another Girl While Emma McVey Was Already Pregnant & It's Uncomfortable
18 October 2017, 15:47 | Updated: 4 December 2017, 11:10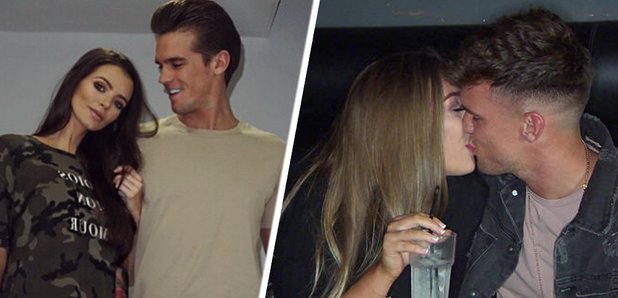 The couple had split briefly while he filmed the last series of the show.
There's nothing worse than finding out your ex got with someone else, but imagine seeing it all played out on national television and knowing you were pregnant with their baby at the time? That's exactly what's happened for Gaz Beadle's girlfriend, Emma McVey.
Gary and Emma are back together and expecting their first child together after a brief split while he returned to film Geordie Shore, not knowing she was already pregnant at the time, and scenes showing him sleeping with another girl aired last night.
In the season finale, Gaz brought Chloe Ferry's best mate, Bethan Kershaw from Ibiza Weekender, back to the house to hook up – something which must have been pretty devastating for Emma to watch given that the couple are back together and looking forward to the birth of their son.
Geordie Shore was filmed around five months ago, and given that Emma is currently six months pregnant, Gaz wouldn't have known before he entered the party house.
As the current series started, Gaz posted an Instagram video explaining to fans why they would see him pulling girls on the new series despite apparently having a girlfriend on the outside.
He explained, "I'd text Emma finishing things and to be honest with you, I then filmed Geordie Shore and towards the end I started regretting what I was doing in there.
"I was like, 'what the hell am I doing acting single?'. I could not wait to just get out the house and speak to Emma – which I did. We met up as soon as I got out the house, got back together. To then find out she was pregnant was absolutely amazing.
"That is obviously what we're doing now, because Geordie Shore is obviously filmed four months ago. I just want to let everyone know that that was four months ago, and now me and Emma are happy, I couldn't be more excited.
"It was ages ago… Not going to lie, I made a really stupid decision. I regret the girls and how I acted in there but that's in the past, bring on the future."
During the current series, viewers have seen Gaz hooking up multiple times with castmate Abbie Holborn before he eventually slept with Bethan. It's never easy watching your boyfriend get with another girl, but most people don't have the whole of the UK watching as well.