Gaz Beadle & Emma McVey Have FINALLY Revealed The Gender Of Their Baby – Exciting!
18 September 2017, 13:38 | Updated: 4 December 2017, 11:10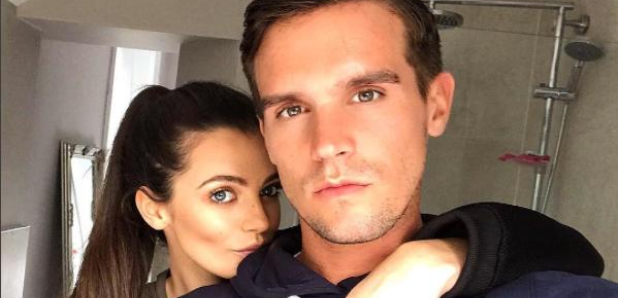 The big reveal is here...
Geordie Shore's Gary Beadle and his girlfriend revealed they are having a baby only at the end of last month, and they've finally revealed the gender of their future arrival...
...it's a BOY!
The couple made the announcement in a photoshoot for OK magazine, with Gaz telling the publication, "It's a boy – I can't wait to have a little mate. For me, obviously I wanted a boy, so I'm buzzing."
Emma McVey added, "We both guessed right. I didn't mind either way. Gaz really wanted a boy, though."
Their baby news came not long after the couple briefly split and Gary went back into the Geordie Shore house. He explained, "I'm not very good at talking face to face, but instead of sorting it out, I just kind of ended it and ran away.
"I shouldn't have finished it when I did, but I panicked. Instead, I blocked it all out and hid away from it all while filming Geordie Shore."
Emma explains that the split was exacerbated by her pregnancy hormones, explaining, "I was very hormonal because I was pregnant. I was sent videos of how he was acting on Geordie Shore. I'd never seen him like that because I've never watched the show. I couldn't get my head around what had happened. I got messages saying he'd done this and that. It's safe to say I lost it with him."
However, their baby has cemented the couple's relationship with Gaz admitting, "Emma's carrying my baby. That's a big, big thing. If we argue then we have to remember that we have a kid together. I appreciate what she's doing, at the end of the day she's going through all this. It makes me appreciate her a lot more."
The announcement that they're having a boy comes after weeks of speculation that the couple might be having a little girl, after the couple were seemingly dropping hints pointing in that direction. Fans were quick to spot that Emma McVey seemed to reveal the gender in a tweet which she quickly deleted, which read "I cannot wait for our house to be finished" alongside a pink 'female' sign.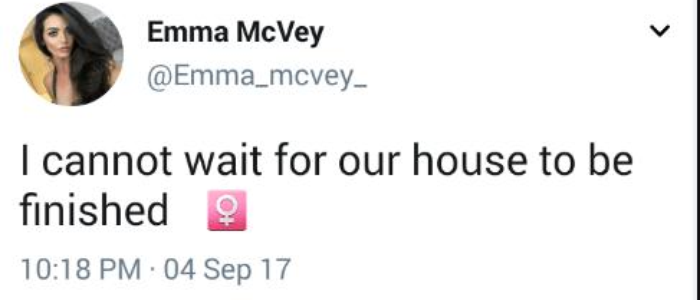 Gaz originally posted the happy news on Instagram at the end of August and fans were quick to notice that he was wearing a pink top in the photo… and he later posted another snap of himself in a pink jumper and pink trainers with the caption "The colour pink is growing on me" with a cheeky tongue-out emoji.
As well as seeming to reveal the gender to his fans, Gaz also hit out at people accusing Emma of drinking while pregnant as the couple posted a snap at the end of July with two drinks visible.
Gaz replied to the fan accusing her of drinking to tell them, "Ever heard of a mocktail jesus some people are so thick".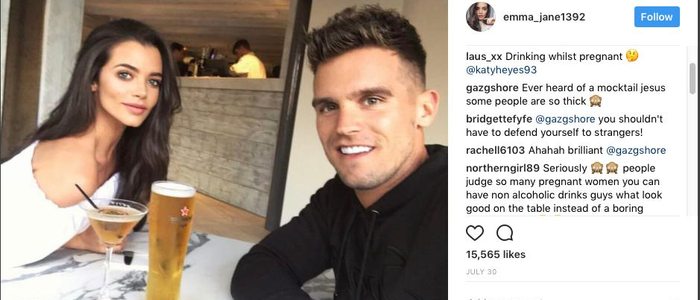 We're so excited to see who the baby looks like!