Gaz Beadle Angers Geordie Shore Cast After Failing To Turn Up For Filming & Tweeting These Pics
10 May 2017, 11:20 | Updated: 4 December 2017, 11:10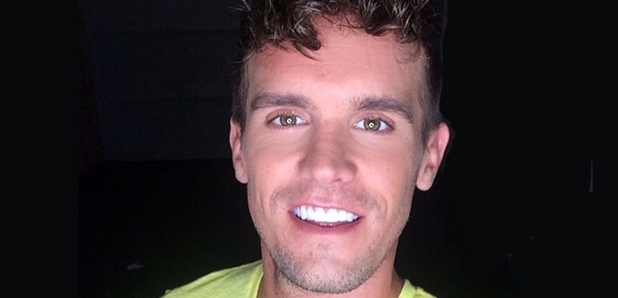 Now we know where he was too!
Geordie Shore has been around for a while now and we all know how it works. The lads and lasses get together for blocks of filming and during the time inbetween they get on with their other ventures.
But the cast have been annoyed by a certain Gaz Beadle as they feel he's been getting special treatment by not being forced to attend recent filming sessions along with the other cast.
Speaking to a tabloid, one source revealed, "Some of the cast are angry that Gaz is allowed to waltz in whenever it suits him. Everyone else has to play by the rules so why make exceptions for him? Everyone has a busy schedule outside of the show but they have to make it work."
"Gaz is well liked among the cast but some people feel he's getting special treatment from bosses."
So where exactly was Gaz when all the other Geordie Shore cast were busy filming? Well these two tweets should explain a litle bit more...
Amazing food and drinks new favourite little spot in Manc!! See you again soon @BarcaManchester pic.twitter.com/PWVLfYEfPX

— GAZ (@GazGShore) May 6, 2017
Comp day @CloseHouseGolf pic.twitter.com/EiSRLlNLZT

— GAZ (@GazGShore) May 9, 2017
So whilst the other guys are filming, Gaz has been busy playing golf and hanging out with his GF Emma McVey! The rest of the cast all have commitments outside of the show, so if Gaz is being allowed extra time off compared to the rest of the crew, then we can kinda see where they're coming from.
We're sure it'll all blow over once the ever-present cast member returns from his golfing fun though.
With the cast for the upcoming series' now finalised and the return of Scotty T on the cards, everything is shaping up to be as explosive as you'd expect from our favourite fiery Geordies!
You may also like...